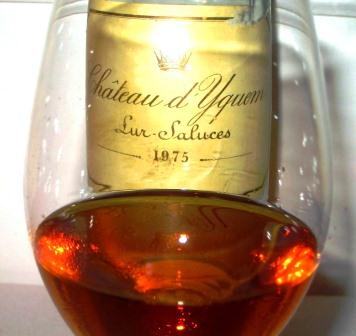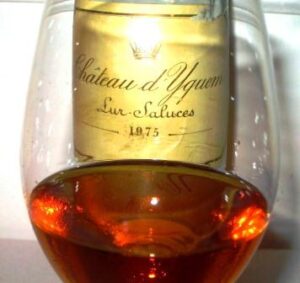 1975 Bordeaux Wine Vintage Summary with harvest information, vintage characteristics, buying tips and links. If you are seeking more in-depth information on anything and everything related to the Bordeaux wine region please see the: All About Bordeaux Wine Guide
1975 Bordeaux wine shares many commonalities with 1986. The 1975 Bordeaux growing season got off to a good start with a mild spring, an even flowering and a warm, dry, start to the summer. August and September were both, hot and very dry months. September was hit by rain and hail was a problem in the northern Medoc. But the rain helped the fruit mature. The 1975 Bordeaux harvest kicked in September 22 and lasted for 3 weeks. All that added up to very tannic wines, in part, due to the extremely thick skins on the grapes.
The style of 1975 Bordeaux wine makes the wines difficult to enjoy today. The majority of the wines are hard, charmless, steely and the tannins are rustic, as well as obtrusive. At the top end, even legendary wines like Chateau La Mission Haut Brion lack elegance. There are tasters convinced these wines are going to soften with time. Do not believe them. At close to 40 years of age, they are, what they are. The might improve, but 1975 Bordeaux wine is always going to be a tough vintage.
There are several reasons 1975 Bordeaux wine was welcomed by the Chateaux, merchants and consumers. Perhaps, in large part it had been five years since the last collectible year. Following the collapse of the Bordeaux wine market in 1972 consumers were ready to forgive and forget their anger over the previous high prices. Plus, you need to keep in mind that the three previous vintages were atrocious. This caused thirsty consumers to buy the wines when they were first offered and released. The Bordeaux market was once again thriving after its complete collapse. 
Several decades later, today, most 1975 Bordeaux wine does not warrant a second look. Some strong wines were produced in Pomerol. 1975 Trotanoy is stunning! You can add Petrus, Lafleur and L'Evangile to that list. But even the majority of Pomerol wines from 1975 display a hard, austere personality. They are not the fleshy, sensuous wines Pomerol is famous for. 1975 is a strong vintage for Sauternes  In fact, the wine of the vintage is a sweet, white Bordeaux wine from Sauternes.  In 1975, Chateau d'Yquem produced a wine of historic quality that was not equaled by the estate until the perfect 2001 d'Yquem! In my opinion, you have to go all the way back to 1937 to find a vintage of Chateau d'Yquem that is that good! Having tasted the 1937 Yquem recently, it's positively stunning and has merited its 100 Pt rating on almost every occasion I've tasted it. I can easily say the same thing about the 1975 Chateau d'Yquem.
The following Bordeaux wines represent the best blend of price and quality from the vintage: 1975 Best Bordeaux wine for the money today
To read about other Bordeaux vintages from 1945 to today: Bordeaux Year to Year Detailed Vintage Reports & Guide 1945 to Today