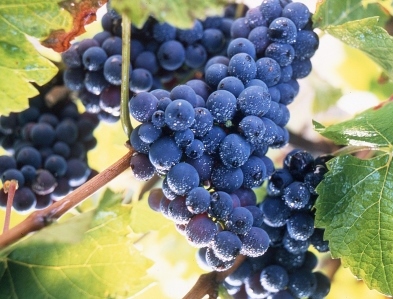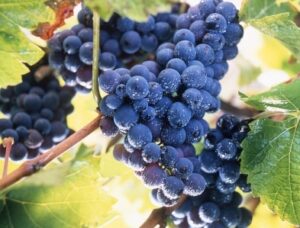 Domaine Patrice Magni Chateauneuf du Pape, Rhone wine producer profile with wine tasting notes, wine ratings, a history of the property, information on wine making and terroir, along with wine tasting reviews and images. If you want to read about other important wineries and wine makers from the Rhone valley: Links to all Rhone Valley Wine Producer Profiles
Domaine Patrice Magni was founded in 1993 when Patrice Magni took over the vineyards from his father. The vines are located in two lieux dits, Cansaud and Les Bosquets. One of the first moves Patrice made when he took over Domaine Patrice Magni, was to bring in Philippe Cambie to consult on the wine making and the vineyard management. From there, Magni has continued to move in the direction of being 100% organic in all his vineyard management techniques.
\
Due to contracts with negociants, from 1993 until 2003, much of the harvest was sold and only a small amount of wine ws able to be bottled by the estate. That changed in 2003 for the red wines. Patrice Magni has been bottling and selling their white Chateauneuf du Pape wine since the 1996 vintage.
Domaine Patrice Magni owns 8 hectares of vines in Chateauneuf du Pape. 7 hectares are used for the growing of red wine grape varietals. One hectare of vines is reserved for white wine grapes. Patrice Magni also owns 4 hectares of vines in the Cotes du Rhone appellation.
Domaine Patrice Magni interestingly produces two Chateauneuf du Pape Blanc wines from his one hectare of vines and one red Southern Rhone Valley wine from his seven hectares.
Domaine Patrice Magni Sensation is produced from 85% Grenache and 15% Syrah. The Grenache is aged cement vats. The Syrah is aged in used, French oak barrels for 14 months. On average, the production is close to 8,250 cases per vintage.
Domaine Patrice Magni Chateauneuf du Pape Blanc Sensation is made from a blend of 40% Grenache, 330% Roussanne and 30% Clairette. The wine is aged in barrles and tank. The producion is almost 300 cases per year.
Domaine Patrice Magni Roussanne is produced from 100% Roussanne. The wine is aged on its lees for 4 months in French oak barrels.
Domaine Patrice Magni Wine Tasting Notes
4 Vintages 4,234 Views Sort by Vintage-Rating
2020
Domaine Patrice Magni Cuvée Le Pressoir (Châteauneuf-du-Pape)

From a blend of 60% Grenache with 40% Mourvedre, the wine offers ripe, spicy black cherries, flowers, and herbs with a soft, sweet, creamy character and a touch of peppery spice at the end. Drink from 2022-2032.

539 Views

Tasted

Jan 27, 2023

2020
Domaine Patrice Magni (Châteauneuf-du-Pape)

Medium-bodied, soft, elegant and fresh, the palate focuses on its garrigue and red cherry core of fruits. This will be easy to enjoy in its youth. Drink from 2022-2028.

564 Views

Tasted

Jan 27, 2023

2012
Domaine Patrice Magni Sensation (Châteauneuf-du-Pape)

Medium bodied, soft and floral in nature, this early drinking wine serves up an elegant, fresh, raspberry and spice finish.

1,343 Views

Tasted

Sep 10, 2014

2010
Domaine Patrice Magni (Châteauneuf-du-Pape)

Jammy berries, fennel and spice box aromas couple with fresh, spicy red berries and a fresh, light, Burgundian finish are found in this wine.

1,788 Views

Tasted

May 29, 2013