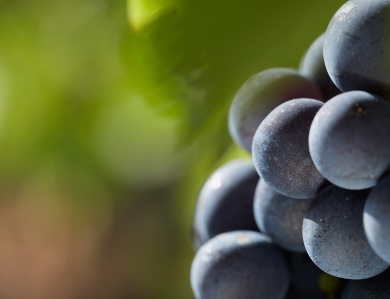 Learn everything about Domaine Benedetti Chateauneuf du Pape with wine tasting notes, wine ratings, wine, and food pairing tips, best vintages, a history of the property, and information on the vineyards and winemaking. If you want to read about other important wineries and winemakers from the Rhone valley: Links to all Rhone Valley Wine Producer Profiles
Domaine Benedetti as you might expect from the name has its roots in Italy. Domaine Benedetti was founded in 1930 by Nicolas Benedetti. Domaine Benedetti is currently being managed by Nicolas Benedetti.
Domaine Benedetti Vineyards, Wines, Winemaking
Domaine Benedetti owns 3 hectares of vines in the Chateauneuf du Pape appellation. 2.6 hectares are used for growing red wine grape varieties. .4 hectares are reserved for white wine grapes. The vineyard has old vines, some of which date back to the late 1800s.
Those older vines were planted just after the attack of Phylloxera that devastated many of the vineyards in Europe in the late 1800s. All vineyard farming takes place using only 100% biodynamic farming techniques.
They also own other vineyards in the Southern Rhone Valley with 10 hectares of vines in the Cotes du Rhone appellation and 2 additional hectares in Vaucluse. Domaine Benedetti was certified as Agriculture Biologique in 2000.
Domaine Benedetti produces 2 red Chateauneuf du Pape wines and 1 Chateauneuf du Pape white wine.
Domaine Benedetti Chateauneuf du Pape is produced from a blend of 75% Grenache, 15% Syrah, 5% Mourvedre and 5% Cinsault. The wines are vinified in cement vats. The wine is aged in a combination of 20% mostly new, French oak barrels, and the remaining 80% of the wine is aged stainless-steel vats. The production is close to 650 cases of wine per vintage.
Domaine Benedetti Les Larmes Papale is made from a blend of 75% Grenache, 15% Syrah, 5% Mourvedre and 5% Cinsault. Although the blend can vary, depending on the quality and character of the vintage. The vines used for this wine are at least 40 years of age. The grapes are a parcel selection from the estate's best vines.
Before vinification, the grapes are interestingly allowed to dry out on straw mats for a few days. I think this is unique to Domaine Benedetti in the region. Malolactic fermentation takes place in barrels.
The wine is aged in mostly new, French oak barrels for about 12 months before bottling. The production is quite small with less than 65 cases being made in each vintage. The wine is only made in select vintages. So far, only 5 vintages have been produced, 2003, 2007, 2009, 2016, and 2019.
Domaine Benedetti Blanc is a blend of 40% Grenache Blanc, 40% Roussanne and 20% Bourboulenc. The wine is aged in French oak barrels for 4-6 months before bottling.
When to Drink Domaine Benedetti, Anticipated Maturity, Decanting Time
Domaine Benedetti can be enjoyed on the young side. Young vintages can be popped and poured, or decanted for about 1 hour allowing the wine to soften and open its perfume. Older vintages might need very little decanting, just enough to remove the sediment.
Domaine Benedetti is usually better with 1-3 years of bottle age. Of course, that can vary slightly, depending on the vintage. In the best vintages, the wine should be consumed within 2-9 years after the vintage.
Serving Domaine Benedetti with Wine, Food, Pairing Tips
Domaine Benedetti is best served at 15.5 degrees Celsius, 60 degrees Fahrenheit. The cool, almost cellar temperature gives the wine more freshness and lift.
Domaine Benedetti is best served with all types of classic meat dishes, veal, pork, beef, lamb, duck, game, roast chicken, roasted, braised, and grilled dishes. Domaine Benedetti is also good with Asian dishes, hearty fish courses like tuna, mushrooms, and pasta.
The white wine of Domaine Benedetti is best served with a myriad of different seafood dishes, shellfish, crab, lobster, sushi, sashimi, chicken, pork, and veal, as well as Asian cuisine.
Domaine Benedetti Wine Tasting Notes
8 Vintages 10,504 Views Sort by Vintage-Rating
2020
Domaine Benedetti Les Larmes Papales (Châteauneuf-du-Pape)

From mostly, old vine Grenache from vines planted on La Crau, this is one of the more unique wines from Chateauneuf as a portion of their grapes are dried on straw mats. The wine offers dark red fruits, thyme, and cherries on the nose and on the round, polished, sweet, palate. Drink from 2022 - 2033.

458 Views

Tasted

Jan 27, 2023

2020
Domaine Benedetti (Châteauneuf-du-Pape)

Strawberry, raspberry and floral aromatics come through easily. The wine is medium-bodied, soft, forward, herbaceous and ready to go. You can enjoy this with pleasure on release. Drink from 2022 - 2028.

431 Views

Tasted

Jan 27, 2023

2019
Domaine Benedetti Les Larmes Papales (Châteauneuf-du-Pape)

One of the more unique wines from Chateauneuf as a portion of their grapes are dried on straw mats. Initially on the nose you notice smoke, espresso, thyme, licorice and dark, peppery cherries. Sweet, lush, round and polished on the palate, there is an enjoyable blast of dark ripe cherries with a touch of oak in the finish. Drink from 2023 - 2035

1,402 Views

Tasted

Jan 9, 2022

2019
Domaine Benedetti Blanc (Châteauneuf-du-Pape)

Yellow citrus and herbs create the nose. On the palate the wine easily shows its fresh shot of citrus with just a touch of sweetness. This will be best in its youth vor all its sweet, up-front fruits. The wine blends 40% Grenache Blanc, 40% Roussanne and 20% Bourboulenc. Drink from 2022 - 2027

1,197 Views

Tasted

Jan 9, 2022

2019
Domaine Benedetti (Châteauneuf-du-Pape)

With a strong dose of garrigue and olives, the wine is on the herbal and olive side of the style range. Round, earthy, forward, peppery and fresh, there is an energetic tangy quality to the fruit in the finish. Drink from 2022 - 2030

1,220 Views

Tasted

Jan 9, 2022

2016
Domaine Benedetti Les Larmes Papales (Châteauneuf-du-Pape)

Earthy, with loads of green olives, herbs, peppery, spice, and green leafy notes to accompany the sweet, ripe, cherries, the wine is elegant, fresh and the kirsch in the finish seals the deal. You can drink this now with pleasure.

2,712 Views

Tasted

Dec 27, 2021

2013
Domaine Benedetti (Châteauneuf-du-Pape)

Forward, soft and approachable, the wine is polished,round and easy on the palate with its sweet black cherry essence.

1,389 Views

Tasted

Sep 7, 2015

2009
Domaine Benedetti Les Larmes Papales (Châteauneuf-du-Pape)

Medium bodied, yet with a touch of over ripe flavors and oak. Round, forward and oaky, this is not exactly my thing. The wine was made from a blend of 90% Grenache and 10% Syrah.

1,695 Views

Tasted

Feb 14, 2017