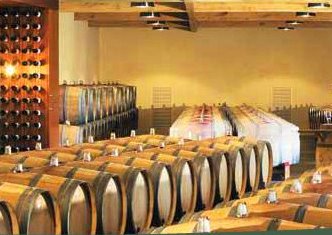 Learn everything about Chateau Deyrem Valentin Margaux Bordeaux producer with wine tasting notes and wine with food pairing tips. Learn the best vintages, a history of the property, information on the vineyards and winemaking. If you want to read about other important, Bordeaux Chateaux: Links to all Bordeaux Wine Producer Profiles
Chateau Deyrem Valentin History, Overview
Chateau Deyrem Valentin is an old Bordeaux vineyard with a history that dates its creation all the way back to 1730. The chateau, which was also constructed that same year is still in use today.
Over the years, no make that centuries, like several properties, the estate has gone through its up and down periods. In 1928, the property was purchased by the Sorge family at a public auction. Chateau Deyrem Valentin is still owned by the Sorge family today.
Jean Sorge is the current owner and is responsible for managing Chateau Deyrem Valentin today. Although it is expected that the daughters, headed by Christelle Sorge, will eventually take over running the estate. In 2017 they brought in the noted consultant Hubert de Bouard.
Chateau Deyrem Valentin Vineyards, Terroir, Grapes, Winemaking
The 14-hectare vineyard of Chateau Deyrem Valentin is planted to 50% Merlot, 49% Cabernet Sauvignon and 1% Petit Verdot. Although there are a few vines of Carmenere as well.
The vineyard can be divided into 10 separate parcels of vines. Their best vineyard parcel has truly old vines that are close to 100 years of age, making that one of the oldest parcels of vines in the Medoc.
The Sorges family managed to enlarge their Left Bank estate in 1938 when they obtained a parcel of old vines that were purchased from their neighbor, Chateau Palmer. The terroir has gravel, sand, and clay soils. The vineyard is planted to a vine density of 10,000 vines per hectare. On average, the vines are 30 years of age.
The wine of Chateau Deyrem Valentin is vinified in traditional cement vats. Malolactic fermentation takes place in tank. The wine is then aged in about 30% new, French oak barrels for up to 15 months before bottling.
There is a second wine, Soussans, which takes its name from the commune where the chateau and vineyard are located. While they own 12.5 hectares in the commune of Soussans in Margaux, the remaining 1.5 hectares of vines they own are in the Haut Medoc appellation.
From those vines, the Sorges family produces Chateau Valentin which is an interesting wine, due to use of their old Petit Verdot vines that are more than 70 years of age.
If you want to find and taste a rare wine, for the 2002 vintage only, the chateau released a small amount of wine made from 100% Petit Verdot sold as Chateau Valentin! The total production of Chateau Deyrem Valentin is on average 7,500 cases of wine per vintage.
This little-known chateau produces a solid wine in a nice style with the character of Margaux that sells for a very fair price.
More importantly, they have been on a roll here since 2014. 2014, 2015, 2016, 2018, 2019, and 2020 are the best wines ever produced in the history of Chateau Deyrem Valentin. In fact, they compete with many classified growths, and they sell for a lot less money!
The best vintages of Chateau Deyrem Valentin are: 2022, 2021, 2020, 2019, 2018, 2016, 2015, 2014, 2012, 2010, 2009 and 2005.
When to Drink Chateau Deyrem Valentin, Anticipated Maturity, Decanting Time
Chateau Deyrem Valentin can be enjoyed on the young side with decanting. Young vintages can be decanted for an average of 1-2 hours, give or take. This allows the wine to soften and open its perfume. Older vintages might need very little decanting, just enough to remove the sediment.
Chateau Deyrem Valentin is usually better with at least 6-10 years of bottle age. Of course, that can vary slightly, depending on the vintage character. Chateau Deyrem Valentin offers its best drinking and should reach peak maturity between 10-20 years of age after the vintage.
Serving Chateau Deyrem Valentin, with Wine, Food, Pairing Tips
Chateau Deyrem Valentin is best served at 15.5 degrees Celsius, 60 degrees Fahrenheit. The cool, almost cellar temperature gives the wine more freshness and lift.
The red wine of Chateau Deyrem Valentin is best served with all types of classic meat dishes, veal, pork, beef, lamb, duck, game, roast chicken, roasted, braised, and grilled dishes. Chateau Deyrem Valentin is a perfect match with Asian dishes, hearty fish courses like tuna, mushrooms, and pasta as well as cheese.
http://www.chateau-deyrem-valentin.com
Château Deyrem Valentin Wine Tasting Notes
14 Vintages 49,269 Views Sort by Vintage-Rating
2022
Château Deyrem Valentin (Margaux)

Flowers, currants, tobacco and cherry nuances open the nose. The wine is medium-bodied, forward, fresh, elegant, and soft. The fruits are fresh, vibrant, and long, with a creamy edge in the finish. Drink from 2025-2042. 89-91 Pts.

774 Views

Tasted

May 8, 2023

2021
Château Deyrem Valentin (Margaux)

Espresso, flowers, cherries and currants are discovered on the nose. The bright, fresh, crunchy, crisp, red berries on the palate give the wine a classic edge in the mouth and in the finish. Drink from 2024-2038. 89-91

1,278 Views

Tasted

May 20, 2022

2020
Château Deyrem Valentin (Margaux)

Flowers, spice, cigar box, espresso, licorice and red fruits create a wine that is forward, plush, polished, creamy and fruity. This is going to be simply delicious on release and over the next 15 years or so. Drink from 2023-2035.

438 Views

Tasted

Mar 21, 2023

Elegant, sweet and polished, the complex set of aromatics, with their flowers, blackberry, plums, smoke and subtle coffee bean scents hits the spot. On the palate, the wine is medium-bodied, refined, polished and supple, leaving you with silky fruits that readily express their purity and freshness. 91-93 Pts

1,688 Views

Tasted

May 20, 2021

2019
Château Deyrem Valentin (Margaux)

Forest-floor, wet earth, tobacco leaf, red currants and plums create the core of this wine. Medium-bodied, soft, polished, sweet, fresh and vibrant, with a touch of espresso coinciding with all the round, vibrant plums in the finish. Drink from 2023-2035.

980 Views

Tasted

Mar 29, 2022

Focused on its freshness and refined shape, along with a sweetness and purity in the fruits, the wine is a medium-bodied, forward, silky expression of the Margaux appellation that can be enjoyed with a minimum of cellaring. 90-92 Pts

3,109 Views

Tasted

Jun 8, 2020

2018
Château Deyrem Valentin (Margaux)

Fresh, juicy, ripe red fruits with touches of coffee bean, wet earth and tobacco come to the nose easily. On the palate the wine is medium-bodied with an earthy edge to the red fruits. The tannins are soft and there is ample freshness to provide good energy here. Give it 3-6 years in the bottle and this will be an even better wine. The wine blends 53% Cabernet Sauvignon, 46% Merlot and 1% Petit Verdot. This is a solid value from the Margaux appellation.

1,770 Views

Tasted

Mar 9, 2021

Espresso, dark chocolate, black plums and dark cherry notes come together here. The palate is soft, supple and as elegant as it is charming. The wine is made from blending 53% Cabernet Sauvignon, 46% Merlot and 1% Petit Verdot. This is a solid value from the Margaux appellation. 91-93 Pts

2,863 Views

Tasted

Apr 19, 2019

2017
Château Deyrem Valentin (Margaux)

Charming, medium bodied and soft with ample sweet red plums and cherry notes on the palate, this wine is about silky textures you can enjoy on the young side.

2,628 Views

Tasted

Apr 26, 2018

2016
Château Deyrem Valentin (Margaux)

Espresso, flowers, tobacco and ample dark red berries are all over the place. Medium-bodied, soft and with delicious red fruits on the palate the wine has lift, energy and staying power. Value hunters seeking a wine from Margaux should be all over this one.

4,552 Views

Tasted

Sep 21, 2019

Floral and tobacco with zesty, sugared, dark red berries all over the place, this wine has softness, polished tannins and an ample amount of silky plum notes in the finish. Value hunters seeking a wine from Margaux should be all over this one.

4,872 Views

Tasted

Apr 29, 2017

2015
Château Deyrem Valentin (Margaux)

Soft, silky tannins, loads of florality and tobacco, along with sweet, red fruits on the nose and a silky supple, earthy finish that when you put it all together, sells for a song for a wine from the Margaux appellation.

3,169 Views

Tasted

May 21, 2018

Deep in color with fresh cherry blossoms, earth and cassis scents on the forefront, this wine is soft, polished and round on the palate, displaying lush, black plums and cassis in the finish. 90 - 92 Pts

3,639 Views

Tasted

Apr 21, 2016

2014
Château Deyrem Valentin (Margaux)

Medium bodied with fresh floral and red berry aromatics, an almost bright core of fruit in the middle and the structure to age and develop for more than a decade.

1,925 Views

Tasted

Apr 1, 2017

2012
Château Deyrem Valentin (Margaux)

Medium bodied, forward, open wine with soft, round textures, fresh, dark red fruits, smoke, thyme and espresso notes. Easy to drink and easy to like, this will be best in its first 10-12 years of life.

3,064 Views

Tasted

Oct 22, 2016

2010
Château Deyrem Valentin (Margaux)

Quite tasty with its soft, smooth textures, medium body and earthy, floral, black cherry and espresso tinged nose. For a Margaux of this quality, the wine sells for a very fair price. And with a few more years of age, this could be even better.

2,833 Views

Tasted

Sep 21, 2015

2009
Château Deyrem Valentin (Margaux)

Silky, soft and serving up a delicious blend of ripe black cherries, flowers and wet earth with no hard edges. This is a great deal for a wine from the normally expensive Margaux appellation.

4,326 Views

Tasted

Nov 26, 2015

2008
Château Deyrem Valentin (Margaux)

Medium bodied, open, fresh, bright and earthy, with tobacco and leafy aromas mixed with red fruits. Soft and earthy, the finish is not, but the fruits are fresh, with an earthy, leafy edge.

1,682 Views

Tasted

Feb 20, 2019

2005
Château Deyrem Valentin (Margaux)

Fully mature, medium bodied and soft textured, with a tobacco, cedar and earthy, cherry nose, the wine is correct, pleasant and ready to go.

3,679 Views

Tasted

Feb 20, 2016