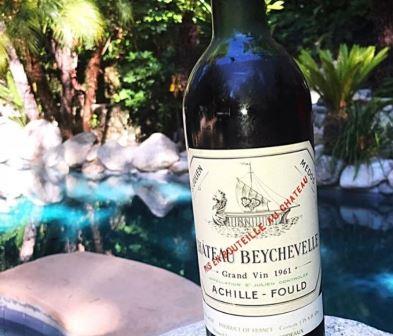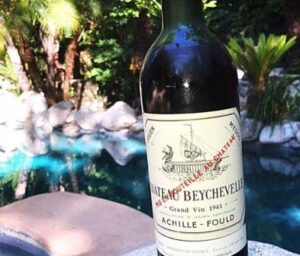 Tasting older wines is my pleasure. Popping a bottle that has sat in my cellar for years with friends that also appreciate the secondary aromatics and textures that develop with the patina of age can make your day. Especially when the wine shows. And as you have probably heard far too many times, it is not the wine, it's that bottle, meaning that as wines evolve into maturity, there are no great wines, just great bottles. So, when you get a good wine, everyone is psyched!
1961 Beychevelle was one of those bottles. People forget, but in the 1950's and 1960's, Chateau Beychevelle was considered one of the top wines of the Left Bank, not just the St. Julien appellation. The wine could sell for more money than Chateau Ducru Beaucaillou in those days. But the 1970's were not kind to Beychevelle. And with the exception of the 1982, and perhaps the 1989, Chateau Beychevelle was not at the top of their game. Well, that all changed starting with the 2012 vintage. Subsequent years have continued showing improvement and the just offered 2016 is rocking.
Having tasting more than my share of old vintages of Beychevelle, I can say without hesitation that 2016 Beychevelle is the finest wine ever produced in the history of the estate! Popping a bottle of 1961 Chateau Beychevelle seemed like the right thing to do. Paired with a simple roast chicken, well, need I say more? Everything was just as it should be. If the 2016 Chateau Beychevelle ages as well as the 2016, all you younger consumers are in for a treat.
1961 Chateau Beychevelle – This bottle was just great. I purchased this case from the original owner and every bottle has showed majestic, old wine characteristics that can only develop with the patina of age. Packed with cigar wrappers, smoke, thyme, wet forest notes filled with leaves, cedar wood, lead pencil and cherry pipe tobacco, who could ask for more? With good concentration of flavor and raw material, this is a steal in today's marketplace for 60 year old Bordeaux! 94 Pts