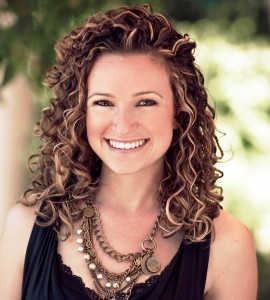 How to Spot Insane Values on Restaurant Wine Lists
Written by Etty Lewensztain Founder of Plonk Wine Merchants href="http://www.plonkwinemerchants.com/">www.plonkwinemerchants.com
Selecting an affordable yet revelatory bottle of wine from the thirty page tomes called Restaurant Wine Lists that now constitute many restaurant wine lists can be an extremely daunting task, especially if you don't consider yourself particularly wine literate.
I've been told by many that a foolproof method for making your selection is to opt for the second least expensive bottle on the list. I hate to break it to you, but this technique is absolutely bogus and will yield results that are all over the map, and that's never a good thing.
Instead, check out these quick tips on how to navigate restaurant wine lists to find truly intriguing wines that deliver impressive value.
1     Choose wines from overlooked regions
Ever heard of Gigondas or Vacqeyras? Probably not, and that's because Chateauneuf-du-Pape has come to dominate what we as Americans associate with top quality wine from the Southern Rhone. The truth is that Gigondas and Vacqeyras, two small regions located right next to Chateauneuf, turn out wines that can be just as exciting as those from their more famous neighbor, but at a fraction of the price.
Another great example is Vino Nobile di Montepulciano. If you're a Brunello di Montalcino fan but are looking for a Sangiovese-based wine that can be had at a much gentler price, look for Vino Nobiles. These are "baby" Brunellos that have somehow flown under the radar, which translates into much cheaper prices.  
Same goes for the region of Montsant in Spain, which produces fabulous blends made from old vines Cariñena and Garnacha grapes. The wines of Montsant have long been overshadowed by the powerhouse bottlings that hail from the neighboring region of Priorat, which means they're usually outstanding bargains.
2     Skip over familiar grape varieties
It's unlikely that you'll find incredible values from the usual suspect grape varieties like Chardonnay, Pinot Noir, or Cabernet Sauvignon. Underdog varieties like Plavac Mali, Godello, and Negroamaro, on the other hand, don't enjoy the benefits of well-established reputations or large marketing budgets, and thus can't command high prices. This is a blessing for value seeking wine drinkers since these grapes are some of the wine world's best-kept secrets.  
As a general rule of thumb, if you're trying to score the most interesting wine on a list at the best price, go for something you've never heard of.
3     Ask the sommelier what he/she would order
If you're at a restaurant that has a certified sommelier or wine director on staff, don't be afraid to ask for help. That's what they're there for! Let him/her know what your wine budget is, and ask what he/she would order within that price category.  By doing this, you're likely to tap the sommelier's inner wine geek, which will increase your chances of discovering something offbeat and fabulous.