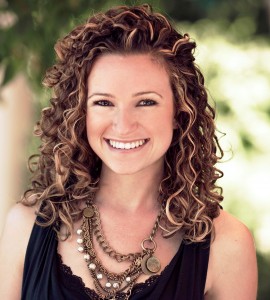 Written by Etty Lewensztain Founder of Plonk Wine Merchants www.plonkwinemerchants.com
As a member of the new generation of wine enthusiasts, Bordeaux wine and Barolo, have become a theoretical reference point, rather than an area of focus. We might prefer Obscure Wines.  A big part of this is economics. Barolo doesn't come cheap and value  plays a much larger role in people's wine purchasing decisions than it did before.
Beyond that, there's an undeniable element of discovery that comes along with delicious obscurities like Schioppettino, Mencia, Romorantin, and Blaüfrankisch.
Another factor that makes these unusual wines so appealing is their exclusivity to their place of origin. There is something extremely cool about the fact that you can really only find the grape Furmint in Hungary, whereas Chardonnay and Merlot can hail from pretty much anywhere in the world. This singularity makes these wines very hard to pass up.
There's a reason a classic is considered a classic. Whether the object under consideration is a grilled cheese, a little black dress, a Monet, or The Great Gatsby, classics never get boring and seem to maintain a high level of social currency irrelevant of the era.
Wine functions according to the same model. Classics like Bordeaux wine, Burgundy, Barolo, and Rioja never seem to get old and are somehow always relevant. Nevertheless, it's hard not to swoon at the first sip of a racy Txakoli from Spain's Basque coast or a nutty, oxidative Savagnin from the Jura in France.  These wines are obscure, no doubt, but they hail from very classic wine growing countries. You can't get more "old world" than Spain and France. So put Tempranillo and Cabernet Sauvignon on the backburner for a bit, and tuck into some of the old world's most alluring off-beat bottlings.
 Assyrtiko
 Assyrtiko is indigenous to the Greek island of Santorini and is one of the major reasons Greece has been able to stake its claim on the international wine map. The best examples of Assyrtiko are characterized by a briny, mouth-watering, and mineral-edged salinity that comes from the maritime climate in which this grape is grown. Wines made from Assyrtiko are typically vibrant and linear in the mouth, and show bracing notes of grapefruit, lemon peel, chalky minerals, and zesty passion fruit. If you want to be blown away, check out the stunning Assyrtiko made by a fabulous producer called  Blaufränkisch
 If you're a red Burgundy drinker and are a fan of Pinot Noir's distinctive earthiness, pure red berry fruit, and ethereal mouthfeel, you'll absolutely love Blaufränkisch. Blaufränkisch is Austria's star red grape and thrives primarily in the region of Burgenland. It yields classy wines of great depth, grace, and sophistication, yet has remained fairly under the radar, which means you can still find some irresistible bargains. One of my favorite examples is the This is super sexy, exotic stuff made by what's widely considered to be the top Blaufränkisch producer in Austria.
 Frappato
 Sicily has become very famous for its dark, deeply concentrated wines made from the Nero d'Avola grape, but what most people don't know is that Sicily is also home to another fantastic indigenous variety: Frappato. This aromatic grape is an absolute knockout and produces beautiful, cherry-scented wines that express the subtlety and delicacy of top flight Pinot Noir. You'll find that most wines made from 100% Frappato are fermented and aged in stainless steel only, without the use of oak barrels, which allows the wines to remain fresh and pure. This grape is also used in the esteemed Cerasuolo di Vittoria wines which combine Nero d'Avola and Frappato. Azienda Agricola COS makes a remarkable biodynamic Frappato that's aged in clay amphorae.
Mencia
 To me, Mencia is one of Spain's hidden treasures that few have had the pleasure of tasting. It comes from two different regions in Spain: Ribeira Sacra and Bierzo, and the grape's expression in these different growing zones could not be more distinct. In Ribeira Sacra, Mencia is often produced in a straightforward and unoaked style and shows clean and precise flavors of red cherry, red currant, tart raspberry, and minerals. These are wines of unprecedented purity that grow on steep terraces built by the Romans in the area's river valleys and truly reflect their place of origin. Mencia that grows in Bierzo, on the other hand, is usually very meaty, inky, exotic, and brooding in style. This region produces polished wines that are redolent of blackberries, wildflowers, iron, and led pencil shavings. The D. Ventura Viña Caneiro Mencia and the Abad Dom Bueno Mencia Roble are both killer bottlings that nicely depict each region's signature style.
The good news is that more and more wines made from these intriguing indigenous grapes are becoming available in the US, and wine bars across the country, from LOU and Mignon in Los Angeles to Terroir and Ten Bells in New York, have completely dedicated themselves to spreading the gospel.
 Next time you go to order a glass of red Burgundy, try a Frappato or Blaufränkisch instead.