Snow in the Bordeaux wine vineyards.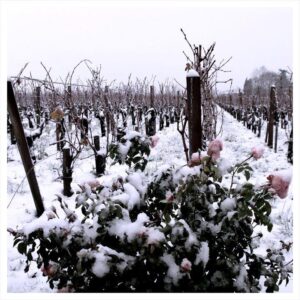 Thank you for making this a fun wine and food website over the past few months. We look forward to making The Wine Cellar Insider even better next year.
http://www.youtube.com/watch?v=pD_6cnYM0Nc
We wish all our readers Happy Holidays, Merry Christmas, Happy Chanukah, Happy Kwanzaa, Boxing Day, Winter Solstice or Festivus for the rest of us.
We hope you enjoy the holiday season. Open something special with your friends and family. Life is too short not to share your best bottles with the people you care about.