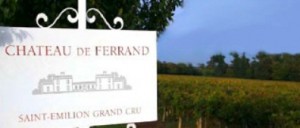 Chateau de Ferrand St. Emilion, Bordeaux wine producer profile, with wine tasting notes, wine ratings, a history of the property, information on wine making and terroir, along with wine tasting reviews. If you want to read about other important, Bordeaux Chateaux: Links to all Bordeaux Wine Producer Profiles
Chateau de Ferrand has a long history in St. Emilion dating back to the 17th century, Chateau de Ferrand is one of the few Bordeaux wine properties to have remained in almost the same family hands since inception. In fact, as of today, Chateau de Ferrnad has only been owned by two families. Chateau de Ferrand was purchased by the Bich family in 1978. If the name Bich seems familiar, it should. The family are famous for owning the Bic pen company.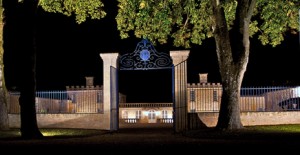 Since the purchase by the Bich family, Chateau de Ferrand has been completely renovated and modernized. The entire wine making facilities were completely rebuilt, including the vat room, cellars and vineyards.
The 42 hectare vineyard of Chateau de Ferrand includes 30 hectares under vine. The St. Emilion vineyard is planted to 75% Merlot, 15% Cabernet Franc and 10% Cabernet Sauvignon with a vine density of 6,000 vines per hectare. The terroir is mostly limestone and clay. On average, the vines range from 25 to 30 of years of age.
Alcoholic fermentation takes place on a plot by plot basis in cement vats. The wines are aged in 60% new, French oak for 12 months before bottling. There is a second wine, Chateau des Grottes. Chateau de Ferrand is a large St. Emilion estate. On average, they produce close to 13,500 cases of Bordeaux wine per vintage. Prior to the 2010 vintage, Chateau de Ferrand was one of the few Bordeaux wine producers to age their wine in their cellars before it sold to their clients. That is no longer the case as the wine is now sold as futures.
Wine Tasting Notes
Displaying 1 vintage | 323 Views Sorted by vintage
2012 Château de Ferrand

Simple, dry, short, crowd-pleasing wine. 85-87 Pts

86

points - Tasted

Apr 26, 2013

323 Views