2015 Château d'Yquem Sauternes Bordeaux France Wine Tasting Note
21487 Views
2015
Château d'Yquem (Sauternes)

What a beautiful wine from start to finish. The perfume with its pineapple, butter, vanilla, flower, ginger, apricot, and honey nose connects with your senses. The wine is concentrated, lush, opulent, and powerful, with layers of sweet, ripe, and overripe, tropical fruit, vanilla, butterscotch, and honey works, due to its multiple waves of fruit that is braced by more than ample acidity, that hangs with you for a solid 60 seconds. Drink from 2023-2075.

344 Views

Tasted

Sep 10, 2023

The botrytis is strong in this one. From the moment your nose meets the glass, the nutty aromatics stick out like a sore thumb. Lush, sweet, rich and opulent, the intensity found of the tropical fruits does not quit. Pineapple, apricot and nutty sensations remain with you for at least 60 seconds. The wine is concentrated, lush, opulent, vibrant and has the ability to age for generations.

8,005 Views

Tasted

Sep 17, 2018

Stunning in every sense of the word, the wine has an incredible level of sweetness; concentration of flavor, acidity and sweet honeyed, perfectly ripe and overripe tropical fruits. It is almost too much of a good thing. Note, I said almost! Yet, everything is in an amazing sense of balance and harmony. The finish must stay with you for at least 60 seconds or longer. Made from blending 80% Sauvignon Blanc and 20% Semillon, the wine reached 13.9% ABV with a pH of 3.65 pH. The wine is incredibly sweet with 144 grams per liter of sugar, but this is all kept in check due to the 6.2 grams per liter of total acidities. The harvest took place from September 3, to October 21. They took 4 passes through the vineyards this year. 99 - 100 Pts

13,138 Views

Tasted

May 3, 2016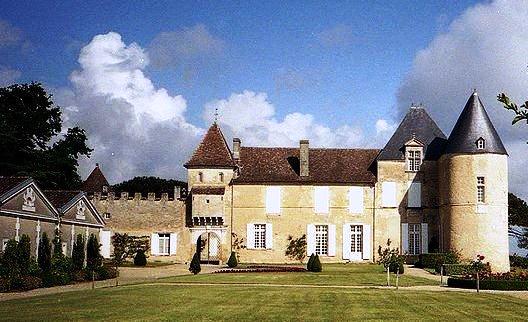 When to Drink Chateau d'Yquem, Anticipated Maturity, Decanting Time
Chateau d'Yquem can be enjoyed on the young side with no decanting. Of course, the wine is sweet, but there is so much, incredible, racy acidity, the wine always feels fresh, and never cloying, which makes it quite fun to enjoy young. With Chateau d'Yquem and frankly, all Sauternes, the temperature is more important than decanting.
Chateau d'Yquem is delicious on release. But d'Yquem does not reach full maturity for 35-50 years, or even longer in the best vintages! That is when the magic happens! But that is unrealistic for 99% of the world's wine drinkers. So, enjoy it on any special occasion that calls for it.
Serving Chateau d'Yquem with Wine and Food Pairings
Chateau d'Yquem is best served at 14 degrees Celsius, 57 degrees Fahrenheit. The cool, almost cellar temperature gives the wine more freshness and lift. The wine will naturally, slowly warm in the glass, while it develops more aromatic complexities and fleshes out.
Chateau d'Yquem can be served with seafood dishes, especially shellfish, lobster, crab, and oysters on the half shell. Foie gras is a perfect pairing with its natural sweet, salty and savory characteristics. Chateau d'Yquem can also be paired with roasted chicken, veal, and pork dishes that are either spicy or prepared with a touch of sweetness.
Spicy Asian cuisine, raw fish, like sushi or sashimi, and cheese, both hard and soft also make great pairings with Chateau d'Yquem.
Chateau d'Yquem Dry White Wine
Chateau d'Yquem also produces a dry, white Bordeaux wine called "Y," which is pronounced (Ygrec). The wine is only made in select vintages. The first vintage for the production of dry, white wine at Chateau d'Yquem took place in 1959.
To make the dry white Bordeaux wine of d'Yquem, the fruit the estate uses does not only come from declassified grapes. Most of the berries are picked before the harvesting of the grapes for the production of Chateau d'Yquem has started.
When harvesting for Ygrec, the vines and grapes are chosen prior to harvest. However, while one bunch of Sauvignon Blanc on the vine is designated for Ygrec, the remaining bunch can be used for d'Yquem, if the necessary amount of noble rot develops.
For the Semillon used in Ygrec, the grapes are harvested just prior to the full development of noble rot.
Close to 80% of the parcels used to produce their dry white wine can change from vintage to vintage.
The blend of "Y" is normally close to 80% Sauvignon Blanc and 20% Semillon. Interestingly, this is almost the complete opposite of the grape blend that is placed in Chateau d'Yquem! Since 2000, it has become more common to see vintages of "Y," than in previous years.
This is due to an increase in production. However starting with 2005, Ygrec has been made in every vintage. Today, slightly less than 1,000 cases are produced of "Y" each year.
To produce the dry white Bordeaux wine from d'Yquem, the wine is vinified in stainless steel vats. In fact, in 2012, the estate added several new, gleaming, stainless steel for the vinification. There is no malolactic fermentation. The wine is aged in 50% new, French oak barrels for an average of 10 months.
During its aging time, the wine is aged on its lees. This marks a major change in the wine, as previously, the wine was aged for up to 18 months in barrel before bottling.
Starting with the 2011 vintage, the chateau completely redesigned the label for "Y". The dry white wine of Yquem, "Y" is sold as a Bordeaux Superieur Blanc. Chateau d'Yquem does not produce a second wine. Instead, they declassify unwanted grapes or wine.
While the estate strives to make vintages of Chateau d'Yquem every year, that is not always possible. Chateau d'Yquem ended up declassifying the entire harvest and did not make wine in the following vintages, 1910, 1915, 1930, 1951, 1952, 1964, 1972, 1974, 1992, and 2012.
Even with as many as thirteen separate passes in the vineyards, as the grapes were not up to their high standard to produce a wine worthy of Chateau d'Yquem, they did not produce any wine in those years.
So, what does Chateau d'Yquem do with the declassified wine? In the past, declassified grapes that were not used in the production of their dry, white wine "Y", were sold off in bulk and used to produce a generic, Sauternes wine.
Today, declassified grapes are also used to produce a special blend of declassified d'Yquem that is only available to employees through internal sales at the property. The wine is not meant to be sold as a commercial product. The wine is classed as a generic AOC Sauternes wine.