2015 Château Margaux Margaux Bordeaux France Wine Tasting Note
28859 Views
Deep, shiny, dark ruby in color, this rocks as soon as the wine is out of the gate, or should I say out of the bottle and into your glass. Cherry blossoms and lilacs make it seem as though you are in a flower shop. On the palate, the wine is rich, full bodied and concentrated, yet the wine is light on its feet. There is a purity in the fruit that is off the hook. There is a sensuous, textural quality that makes it so you cannot help but take another sip, to make sure the experience is real, and because it is so good! The wine is a testament to Paul Pontallier, as this is in some ways, a culmination of his life's work.
17,597 Views
Tasted

May 21, 2018
The color of a dark, blood red ruby, this wine makes a powerful opening statement. On the nose, the luscious inhale as the door to the flower shop opens, a row of Spanish cedar cigar boxes still filled with a stash of Cohiba, the not-too-sweet aromatics of cherry pipe tobacco -- all combined with cherries, licorice, forest floor, creamy espresso and blackberry liqueur. On the palate, the wine melts into a buttery wealth of fresh fruit, gratifying tannins and a finish that saunters, taking it's time to linger close to 60 seconds while slowly expanding at the same time. Rich without being heavy, this wine is aristocratic and refined. This wine is deceptively easy to taste, and if it puts on weight during the aging period, which it probably will, it should hit triple digits. Produced from a blend of 87% Cabernet Sauvignon, 8% Merlot, 3% Cabernet Franc and 2% Petit Verdot, the wine reached 13.5% ABV with a pH of 3.65. 13.5% is the highest level of ABV ever recorded at Margaux; the previous high was 13.1%, achieved in 2010. This represents 35% of the harvest. The picking took place from September 18 to October 6. 98-100 Pts
11,262 Views
Tasted

Apr 21, 2016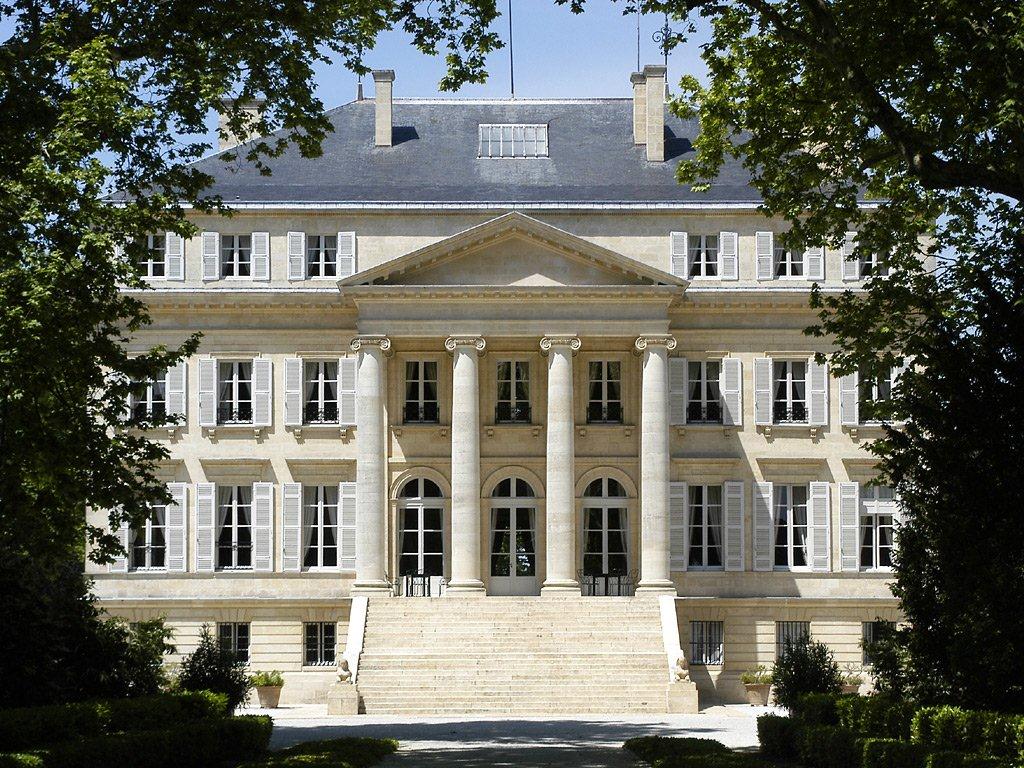 When to Drink Chateau Margaux, Anticipated Maturity, Decanting Time
Chateau Margaux is not a wine to drink on the young side. The wine is usually far too tannic, powerful, and reserved during its youth. Young vintages can be decanted for an average of 3-6 hours, give or take. This allows the wine to soften and open its perfume. Older vintages might need very little decanting, just enough to remove the sediment.
Chateau Margaux is usually better with at least 15 years of bottle age. Of course, that can vary slightly, depending on the vintage character. Chateau Margaux offers its best drinking and should reach peak maturity between 18 and 60 years of age after the vintage.
Serving Chateau Margaux with Wine, Food, Pairings
Chateau Margaux is best served at 15.5 degrees Celsius, 60 degrees Fahrenheit. The cool, almost cellar temperature gives the wine more freshness and lift.
Chateau Margaux is best paired with all types of classic meat dishes, veal, pork, beef, lamb, duck, game, roast chicken, roasted, braised, and grilled dishes. Chateau Margaux is also good when matched with Asian dishes, rich fish courses like tuna, mushrooms, and pasta.
The white wine of Chateau Margaux, Pavillon Blanc can be paired perfectly with all types of seafood, shellfish, sushi, sashimi, veal, chicken, pork, and assorted cheeses.