2009 Château L'Evangile Pomerol Bordeaux France Wine Tasting Note
27123 Views
2009
Château L'Evangile (Pomerol)

If you are a fan of L'Evangile and Pomerol, and of course, the disposable income, you cannot have enough of this magical elixir. This is bottled hedonism at its best. Opulent, expressive, aromatic, and sensuous, the wine offers layers of seductively-textured fruit, silky tannins, and a creamy, luxurious finish packed with truffles and layers of chocolate-coated plums and black cherries that seemingly do not want to quit. And this is just getting started, with its best days starting maybe5 years from now. Drink from 2023-2050.

3,420 Views

Tasted

Jan 10, 2023

Picture smelling roses, smoked truffle with plums and mocha to get the idea of the initial aromatics. Bottled decadence is the perfect descriptor. Opulent layers of velvet drenched fruit are all over the place. The wine has concentration, purity, length, complexity and exudes sensuality. This is a deal closer that is only just now starting to show its stuff. In 5-10 years this is going to be in contention as one of the best wines ever produced at this storied estate.

5,522 Views

Tasted

Sep 20, 2019

There is an explosive nose of violets, truffle, plum liqueur and cherries with hints of dark chocolate in the end note. The wine is full bodied, rich and concentrated. There is an incredible level of density, yet the wine is light on its feet, due to the freshness. The purity of fruit is impressive, but it's the decadent, sensuous, velvet textures that set this apart from other wines. OK, so it's 10am in the morning, but there is no way I am going to spit this out. Stunning! Picking took place from September 11 to October 7, which is one of the longer harvests in the history of the estate.. The wine was made from a blend of 95% Merlot and 7% Cabernet Franc. Only 77% of the crop went into the Grand Vin.

6,839 Views

Tasted

Jul 12, 2017

2009 L'Evangile clocks in at 14.6% ABV. But there is no sensation of heat found in this wine of 95% merlot and 5% cabernet franc. Inky colored, the wine opens with scents of a fresh flower market, plum liqueur, chocolate, and pure blackberry jam. On the palate, this opulently styled Pomerol is dense, rich, concentrated, fleshy, and powerful. It ends with fresh, chocolate covered black raspberries. Jean-Pascal Vazart prefers the 2009 over other recent vintages. When asked to compare the styles of 2005 and 2009, Vazart called the 05 "strict." 96-98 Pts

11,342 Views

Tasted

Jul 27, 2010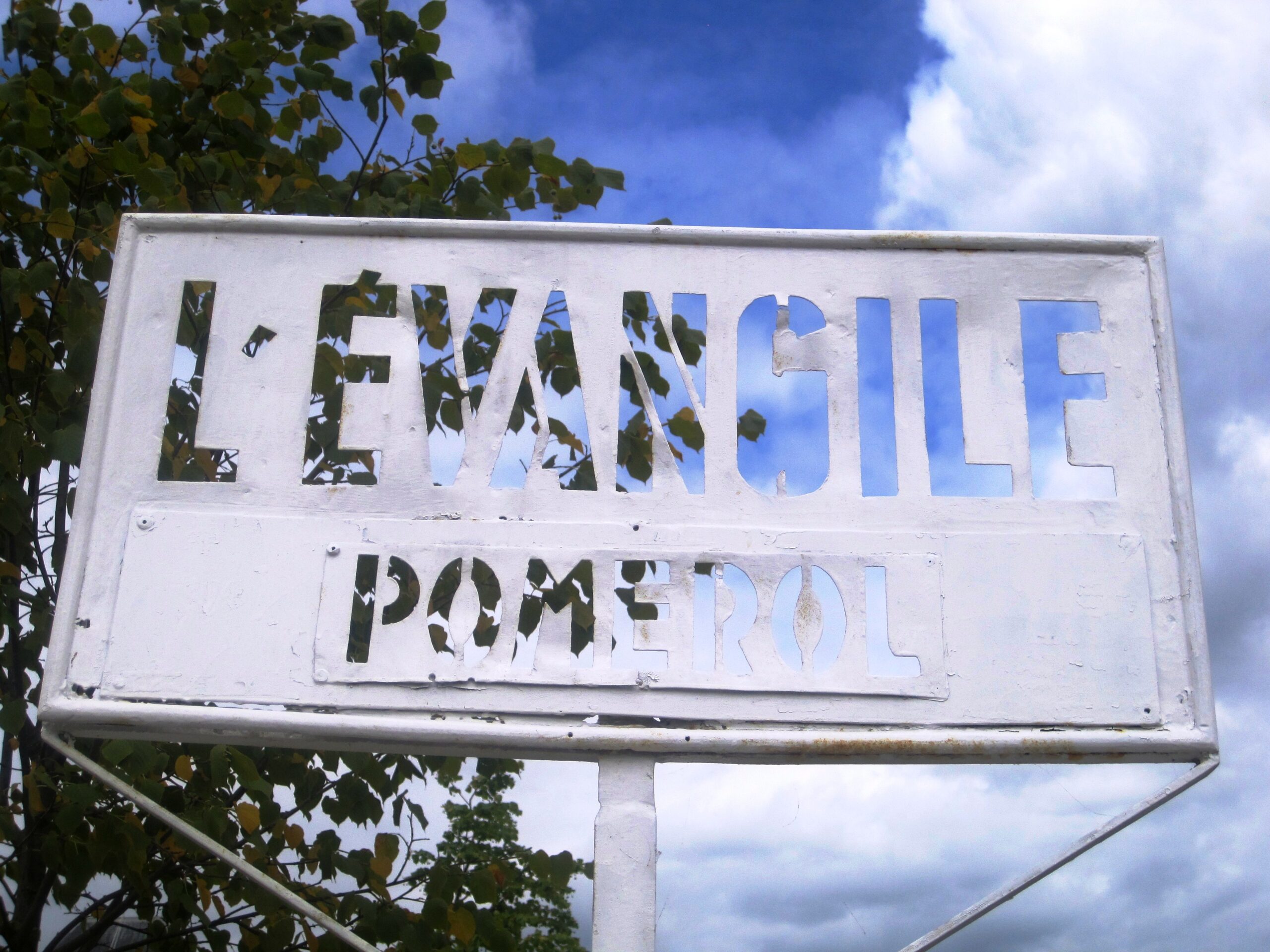 When to Drink Chateau L'Evangile, Anticipated Maturity, Decanting Time
Chateau L'Evangile needs time before it begins to show its true character. L'Evangile needs at least 10-15 years of aging in good vintages until it is ready to be enjoyed.
Young vintages can be decanted for 2-3 hours or more. This allows the wine to soften and open its perfume. Older vintages might need very little decanting, just enough to remove the sediment. Chateau L'Evangile offers its best drinking and should reach peak maturity between 12-40 years of age after the vintage.
Serving Chateau L'Evangile with Wine, Food, Pairing Tips
Chateau L'Evangile is best served at 15.5 degrees Celsius, 60 degrees Fahrenheit. The cool, almost cellar temperature gives the wine more freshness and lift. Chateau L'Evangile is best paired with all types of classic meat dishes, veal, pork, beef, lamb, duck, game, roast chicken, roasted, braised, and grilled dishes.
Chateau L'Evangile is also good with Asian dishes, and hearty fish courses like tuna, mushrooms, and pasta.