1986 Château Mouton Rothschild Pauillac Bordeaux France Wine Tasting Note
200731 Views
1986
Château Mouton Rothschild (Pauillac)

Firm, fiercely tannic, strict, and young, this bottle remains stubbornly adolescent. Incredibly concentrated, powerful, long and intense, this is a modern-day version of the 1928, which took 50-60 years to come around. Younger consumers with patience should take a good look at this. Provided that youth and patience can get along.

5,637 Views

Tasted

Oct 15, 2021

Powerful, firm, concentrated, tannic and deep, this is classic Bordeaux at its best. Not showy, but suggestive, this is a wine of contemplation. It takes time in the glass to unfurl. Complex, but not at forward, with patience and coaxing the wall of fruit opens to leather, soy, spice, tobacco, cedar chest, bright red cherries, cassis and cigar box sensations. Yes, the wine is tannic, but the tannins are ripe, firm, delivering you a stoic, refined, multi-layered experience. Give it 2-3 hours of air, or wait 5-10 years, else gift it to your children, if they are young. I am certain this is going to be one of the 100 year wines.

6,768 Views

Tasted

Nov 30, 2020

I am sure old-timers tasting the 1928 in its youth grew tired of waiting for full-maturity and made similar comments to this note. Clearly, all the elements for a great wine are here. Powerful, deep, full-bodied, complex, youthful, energetic and multi-layered, the wine remains stubbornly holding on to its youth. The wall of tannin remains, as does the ocean of fruit, but the tannins are quite present, even with 4 hours of air. Yet, it is impossible not to see that when this hits its stride, it is going to be one of the great vintages of Mouton. But when is that going to happen?

6,879 Views

Tasted

Aug 15, 2019

Masculine, powerful and concentrated beyond belief, the wine is stubbornly holding on to its youth, refusing to soften up its wall of tannin. Still, it is impossible not to be overwhelmed by the endless layers of exotically textured, dark, dense fruit. The nose, with its Asian spice, mint, tobacco, cigar box and earthy component is off the hook. And as hard as it is too believe, the experience of the wine on the palate is even better. But it will need another decade to truly come together.

10,030 Views

Tasted

May 9, 2018

Firm, set in its ways, powerful and tannic, yet, even though it's set in its ways, there is movement here. One of the more youthful bottles I recall tasting, the nose is there, with its cassis, cedar, Asian spice, tobacco and forest floor glory. The body is full, in fact, this is massive in its concentration, equaled only by its tannic structure. With air, 4-6 hours, the wine softened, opened and showed its stuff. The wine was made from a blend of 80% Cabernet Sauvignon, 10% Merlot, 8% Cabernet Franc and 2% Petit Verdot.

9,130 Views

Tasted

Dec 16, 2016

Stunning in every sense of the word. With 4 hours of decanting, the regal fruit truly showed of its royal bearing. Mouth filling, but not heavy, the fruit coated your palate. Probably more athletic than brawny, the tannins, while present are ripe giving the wine a polished, masculine personality that is hard to beat. You can drink this stunner now, but you'll get even more out of the wine if you give it another 5-10 years. It's going to be worth it. Made from a blend of 80% Cabernet Sauvignon, 10% Merlot, 8% Cabernet Franc and 2% Petit Verdot, the late harvest took place from October 2, finishing October, 16.

9,387 Views

Tasted

Dec 28, 2015

Some bottles of this wine with air, have been quite enjoyable. This bottle tasted like it was 10 years old. Tannic, tight, powerful, dense and full bodied, there was an ocean of fruit. But the tannins and closed character of the wine made it all about the promise, and not about the present.

10,470 Views

Tasted

Nov 9, 2015

Clearly, this is the most concentrated wine of the vintage. This is incredibly dense, with so much fruit and tannin, it's hard to believe. Overcoming the hard qualities many wines from 1986 share, the is elegant and powerful all at once. It has the unique ability to combine grace and refinement with massive levels of fruit. The wine is tannic, but not in a bad way, as the tannins are ripe and have polished, soft textures. Still young, drink this now with 4 hours of air, of wait another decade. In this case, patience is a virtue.

9,604 Views

Tasted

Aug 25, 2015

Still young, this offers so much promise, once you look below it tannic shell. Intense, fresh, massive, powerful and mouth filling, the wine grabs you, keeping you focused on what's in your glass. Another 5-10 years add even more complexity and softness to the wine.

10,343 Views

Tasted

Jun 2, 2015

I get to taste this wine a lot, as I own it, and so do many of my friends. While some bottles are more open and expressive than others, it never fails to impress with its massive wall of ripe, intense fruits, nose of Cuban Cigars, cedar chest, truffle, Asian spice, and long, powerful, tannic,yet, polished finish. This is still young and will only get better and better for decades.

9,866 Views

Tasted

Feb 27, 2015

Clearly the wine of the vintage. At almost 30 years of age, this is fun to drink. But its best days are well into the future. There is an exotic texture to the massive wall of fruit, ripe, coupled with powerful, but tannins and attention seeking aromatics.

10,186 Views

Tasted

Sep 21, 2014

Big, powerful, rich, tannic and packed with layer after layer of fruit. The wine coats your palate, the nose offers complexities, but the wine is still young at close to 30 years of age. There is a bit of grit to the tannins that was overwhelmed by the fruit, but you could feel a bit. If you can wait a decade, this should be even better as it is has all the raw materials for a long life.

9,904 Views

Tasted

Jul 14, 2014

Power, purity, refinement and intensity. This incredibly concentrated wine remains the wine of the 1986 Bordeaux vintage. With 4 hours of air, the wine began to open and reveal tobacco, Cuban cigars, truffle, cassis, blackberry and Asian spice notes. On the palate, the wine is huge, but perfectly balanced with all the right elements leading to a pure, clean finish that builds in the mouth for close to 60 seconds! You can pop a cork today with 3-4 hours of air, but if you have the patience, another 5-10 years in the bottle will only add more complexity to this stunning wine.

12,624 Views

Tasted

Aug 28, 2013

The wine of the vintage strikes again! From a difficult year, known for tough, tannic wines, 1986 Mouton Rothschild is a true gem. Asian spice, coffee bean, smoke, blackberries, over ripe cherries, earth, tobacco and stone notes come alive. Powerful, intense and packed with more layers of fruit than I'd want to count, the wine is massive. It tastes and feels like a full bottle was poured into a magnum. The wine is masculine, but refined, structured and graceful. At close to 30 years of age, it wants another decade or more before it really starts to deliver its goods. This wine clearly coats your mouth, palate and tongue with the essence of Bordeaux.

12,408 Views

Tasted

Mar 28, 2013

Rapidly approaching 30 years of age, this is still an adolescent! While fun to drink now, at maturity, which could come in another 10-15 or 20 years, this is going to be a stunning wine! It's got it all starting with smoke filled bouquet, complicated with lead pencil, cigar box, spice, dark chocolate, cassis and dark berries. Still tanninc, the tannins are ripe, but there is a light chalky quality feel in the incredibly long, intense, structured finish. The 4 hour decanting was about right.

13,170 Views

Tasted

Feb 3, 2013

Smoke, cassis, truffle, brown sugar, lead pencil, cherry blossoms, smoke, Asian spice, caramel and light chocolate with mint create the perfume. Big, powerful, full bodied with dense textures, chalky tannins and the structure to age for several more decades without trouble, there is a lot of intense, spice and cassis meshed with tannins remaining to be resolved. The wine was decanted 4 hours prior to serving. I am not a fan of long decants. But 1986 Mouton Rothschild demanded it. In fact, it continued improving in the glass for the next few hours. Even though the wine is 26 years old, another 5-10 years is required before it begins to show its best.

14,382 Views

Tasted

Aug 6, 2012

This is a huge, giant of a wine. There is so much fruit packed into this wine, the bottle seemed to be bulging and the seams straining to hold all the ripe cassis, black fruit and Asian spice in place. This is an amazing wine demanding at least another 15/20 years in the bottle. This might be the most concentrated Bordeaux I have ever experienced. Unfortunately, it remained for the most part tight. A long decant is the way to go for those lacking patience.

10,513 Views

Tasted

Dec 5, 2011

1986 Mouton Rothschild remains an adolescent. That is quite an accomplishment for a wine that is approaching 25 years of age! Asian spice, tobacco, cigar box, cedar, smoke, black cherry and cassis, This special wine is packed and stacked with dense, powerful, layers of exotic fruit. But it remains almost primary. There is a lot to like about this expression of Bordeaux wine, but it requires another 5-10 years before it finally opens up to reveal its magic 97 Pts

19,027 Views

Tasted

Nov 3, 2010

Tightly wound, but with coaxing, begging and pleading, along with long decanting, black currant, Asian Spice, Cuban cigar, minerality, leather and soy could be found. Packed and stacked with spicy, dark fruit, round, firm tannins and opulent textures, this exotic, sublime requires until at least 2020 before opening.

10,403 Views

Tasted

Dec 10, 2009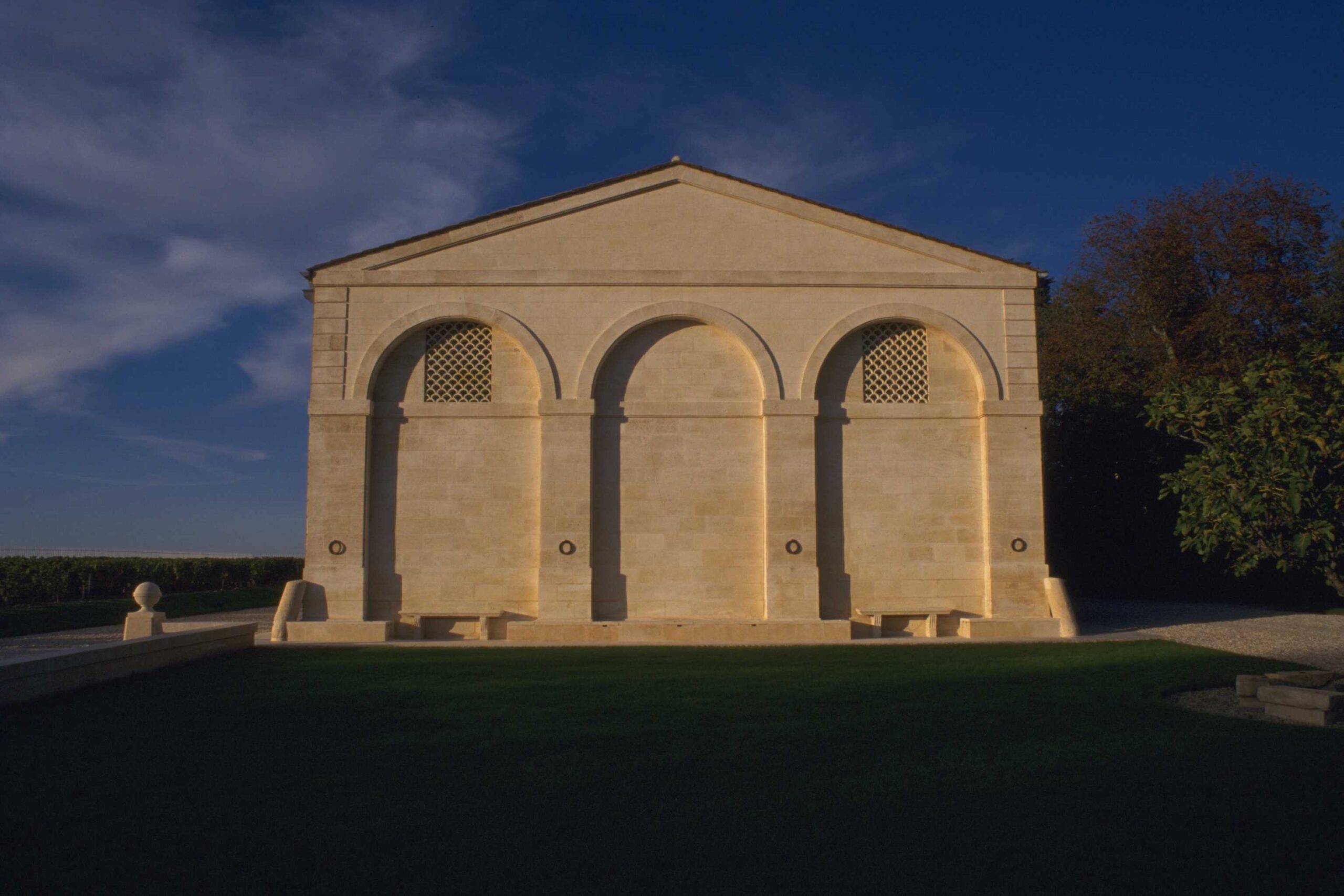 When to Drink Chateau Mouton Rothschild, Anticipated Maturity, Decanting Time
Chateau Mouton Rothschild is not a wine to drink on the young side. The wine is usually far too tannic, concentrated, and reserved during its youth. Young vintages can be decanted for an average of 3-6 hours, give or take. This allows the wine to soften and open its perfume. Older vintages might need very little decanting, just enough to remove the sediment.
Chateau Mouton Rothschild is usually better with at least 15 years of bottle age. Of course, that can vary slightly, depending on the vintage character. Chateau Latour offers its best drinking and should reach peak maturity between 18 and 60 years of age after the vintage.
Serving Chateau Mouton Rothschild with Wine and Food Pairings
Chateau Mouton Rothschild is best served at 15.5 degrees Celsius, 60 degrees Fahrenheit. The cool, almost cellar temperature gives the wine more freshness and lift.
Chateau Mouton Rothschild is best paired with all types of classic meat dishes, veal, pork, beef, lamb, duck, game, roast chicken, roasted, braised, and grilled dishes. Chateau Mouton Rothschild is also good when matched with Asian dishes, Chinese food, rich fish courses like tuna, salmon, mushrooms, and pasta.
Aile d'Argent, the white wine of Mouton Rothschild with wine and food matches are perfect for the table. Aile d'Argent is best paired with all types of seafood, sushi, sashimi, crab, lobster, chicken, veal, pork, and a myriad of different cheeses.
Aside from their three Classified estates in Bordeaux, the company also produces wines in the Napa Valley with Opus One, in Limoux with Domaine de Baron'arques, and in Chile, where the Rothschild family formed a partnership with Concha y Toro in Chile to create Almaviva.
When added to all their branded and negociant wines, like Mouton Cadet, in total, the company sells more than $350,000,000 worth of wine each year! Part of the reason for their success in creating an international brand has to do with their nonstop marketing all over the world.
In fact, Chateau Mouton Rothschild was one of the first 1855 Classified chateau to begin marketing in China. To further their connection to the country of China, for the 2008 vintage, Chateau Mouton Rothschild chose Xu Le, the Chinese-born artist to design their label.