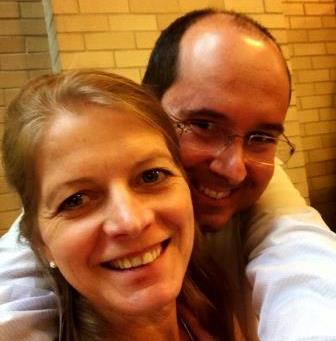 Everything about Notre Vin Napa Valley California Cabernet Sauvignon wine producer profile, wine tasting notes, wine and food pairing tips, best vintages, history of the property, information on their wine making techniques, terroir and soil. You can also read about the Grapes used for California wine and learn about the extensive History of Napa Valley, California Wines
Notre Vin History, Overview
Notre Vin takes its name from a simple French phrase that can be translated into "Our wine." Our wine is the perfect name for this Napa Valley winery because it's owned, managed and created by Denis Malbec and May Britt Malbec together. Denis Malbec was born into a life of wine. His father and grandfather both worked at Chateau Latour, the First Growth Bordeaux estate in Pauillac. In fact, Denis Malbec met his future wife, May Britt while they were both working at Latour. May Britt Malbec was also a well known sommelier in Europe.
They made their visit to the California wine country in 2000 and by 2004, they were hooked and moved from Bordeaux to the Golden State. Aside from owning their own winery, Denis Malbec is also the consultant for several wineries including Blankiet and Kapcsandy. Denis Malbec and May Britt also created another new, wine, Capture. In April, 2016, sadly, Denis Malbec died in a tragic car accident in Yountville.
Notre Vin Vineyards, Wines, Winemaking
Notre Vin produces wine from purchased grapes. Their flagship wine, Notre Vin Howell Mountain, is produced from 100% Cabernet Sauvignon. The wine made its debut with the 2003 vintage. Most of the fruit comes from the Hughes vineyard, which is at an elevation that is over 1,750 feet. The wine is aged in 100% new, French oak barrels for up to 38 months before bottling.
They also produce a Napa Valley Cabernet Sauvignon, Cuvee L'Etrier which is made from purchased fruit that comes from Atlas Peak and Conn Valley.
Serving and Decanting Notre Vin with Wine, Food, Pairing Tips
Notre Vin wines are best served at 15.5 degrees Celsius, 60 degrees Fahrenheit. The cool, almost cellar temperature gives the wine more freshness and lift. Young vintages of their red wine can be decanted for 1-3 hours, depending on the character of the vintage. This allows the wine to soften and open its perfume. Older vintages might need very little decanting, just enough to remove the sediment.
The red wine of Notre Vin is best served with all types of classic meat dishes, veal, pork, beef, lamb, duck, game, roast chicken, ribs, hamburgers, barbecue, roasted, braised, grilled dishes and stews. Notre Vin is also good with Asian dishes, hearty fish courses like tuna, salmon, mushrooms and pasta.
The white wine of Notre Vin is best served with all types of seafood and shellfish, sushi, sashimi, chicken, veal, pork and cheese.
They also make a second wine from Howell Mountain fruit, Opportunite. Opportunite is a sweet, red, Port styled dessert wine made from Cabernet Sauvignon. The wine has only been produced in the 2006 vintage, so far.
Aside from Notre Vin, they also own the Alienor winery, which is produced from a Right Bank Bordeaux blend of mostly Merlot and Cabernet Franc. In addition, they recently added two Pinot Noir wines from fruit planted in the Sonoma Coast, Clos Camille, which is vinified in stainless steel tanks and Clos Madeleine, which is barrel fermented.
Notre Vin Wine Tasting Notes
2 Vintages 8,172 Views Sort by Vintage-Rating
2009
Notre Vin Cabernet Sauvignon (Howell Mountain)

Aged in 100% new, French oak barrels for 22 months, blending 90% Cabernet Sauvignon, 5% Merlot and equal parts Cabernet Franc and Petit Verdot, coffee bean and caramel, mixed with smoky blackberry scents, the wine is rich, round, luscious and concentrated with energetic fruits, ending with freshness and finesse.

2,697 Views

Tasted

Aug 23, 2013

My first time tasting Notre Vin. I liked the silky, lush, long textures, ripe, spicy dark berries and long, rich, velvet textured, finish.

2,481 Views

Tasted

Dec 25, 2012

2005
Notre Vin Cabernet Sauvignon (Howell Mountain)

The debut vintage for this wine from Denis and May Britt Malbec was produced from a blend of 90% Cabernet Sauvignon, 5% Merlot and the remainder uses Cabernet Franc and Petit Verdot. Aged in 100% new, French oak barrels, the wine delivers caramel, vanilla, black and blue fruit, soft textures, some heat and a touch of dryness can be detected in the spicy, peppery, leafy, dark red berry finish.

2,994 Views

Tasted

Aug 23, 2013