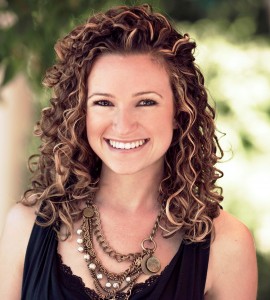 The New Face of Sicily Wines
Long gone are the days when wines from Sicily meant juicy, jammy, and decidedly modern examples of Nero d'Avola. In what seems like the blink of an eye, this southern Italian island has undergone a major quality revolution and is now emerging as a hot spot for inspiring wines of great elegance, complexity, diversity, and charm.
Sommeliers have certainly jumped on board. Wine lists across the country are now featuring a wide variety of fascinating wines made from Sicily's indigenous grapes including Grillo, Carricante, Frappato, Nerello Mascalese, and Nerello Cappuccio, along with newfangled, fresher examples of Nero d'Avola.
In 2002, Jancis Robinson called Sicily "Italy's New California," referring to the growing number of Sicilian wineries that began cultivating fashionable international grape varieties in place of the island's indigenous ones. Thankfully, this trend has been undercut by a slew of producers who continue to focus their efforts on the island's rich array of native varieties.
What makes many of Sicily's best wines stand out is their notable freshness and their extremely moderate showing of oak, if they see any oak at all. More and more examples of Sicilian wines that have been vinified strictly in stainless steel or in clay amphorae have been appearing on the market. These are pure, straightforward, and beautifully mineral wines that allow the essential, hedonistic character of the fruit and the unique expression of Sicily's terroir to take center stage.
Key appellations in Sicily to look for:
Cerasuolo di Vittoria
Cerasuolo di Vittoria is Sicily's first and only appellation that bears the esteemed DOCG designation and is located in the province of Ragusa, near the island's southwestern tip. Appellation laws require that wines from this area feature a blend of Nero d'Avola and Frappato, both indigenous red grapes, with a larger percentage of the blend dedicated to Nero d'Avola.
Etna
The wines cultivated in the region of Etna, at the base of the volcanic Mt. Etna, are becoming some of Sicily's, and even Italy's most sought after. Wines labeled Etna Rosso feature the red grapes Nerello Mascalese and Nerello Cappuccio and vary in style from light to full bodied depending on the producer. Wines labeled Etna Bianco feature the white grapes Carricante, Minnella, and Grecanico.
Key producers in Sicily to look for:
• COS(biodynamic) * Available for purchase at Plonk Wine Merchants http://www.plonkwinemerchants.com/
• Valle Dell'Acate
• Passopisciaro
• Tenuta delle Terre Nere
• Arianna Occhipinti