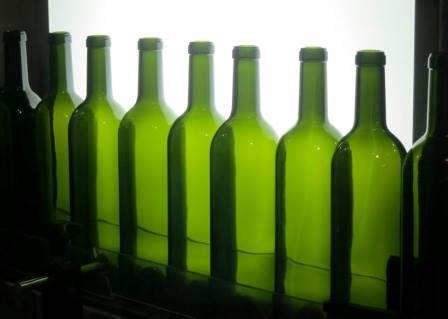 Buying wine En Primeur has been a custom in Europe for hundreds of years. While it has been taking place in America since Thomas Jefferson went to France and placed orders for Bordeaux wine to be delivered a few years later, few Americans purchased much wine as a future, or as pre-arrivals before the 1982 vintage.
The difference between buying wine En Primeur, or as futures and pre arrival. Buying wine En Primeur or purchasing wine futures are the same thing. When you buy wine En Primeur or as a future, the wines are still in the barrel.
They have not yet finished their evolution. In some limited cases, the wine might not have even completed malolactic fermentation. When you buy wine that is a pre-arrival, the wine has been bottled, but has not shipped yet. The majority of the wine, you will receive your wine approximately 18 to 24 months after purchasing your wine. There are instances when it could take a few months longer, but that is the exception, not the rule.
When you buy pre arrival, the wine in most cases has been bottled, and will be shipped within a few months. There are exceptions to every rule, for example when a wine is aged for longer than 2 years in barrel, but the majority of the time, you will receive your wine in a few months.
Bordeaux is the main region that offers consumers the ability to buy wine En Primeur. This is has been going on for hundreds of years.
Other regions, including Napa or other areas in California sell futures and pre-arrivals, as does the Rhone Valley, in Chateauneuf du Pape, Cote Rotie and Hermitage, as well as in Burgundy and Italy.
The main allure of buying early from these regions is the ability to have and maintain an allocation. The delivery times will vary from region to region and from vintner to vinter.
Why Buy Bordeaux En Primeur? There are a few reasons to buy Bordeaux futures. The first is to purchase the wine at the lowest available price. However, since the 2010 vintage, buying Bordeaux En Primeur has not offered a return to consumers.
While many wines remained flat, and did not appreciate in price, several wines actually dropped in value and consumers lost money. The track record for a lack of returns is causing many to lose faith in buying wine futures. It remains to be seen how that shakes out.
Until the expensive 2005 vintage, if you bought wine early as a consumer, you would make money for your risk. Prices, at least in the good vintages always went up enough to merit buying early.
While the high-scoring low production wines from Pomerol provided a return to buyers in 2009, generally speaking, the futures market has been dismal since 2005. Yes, buyers made money from many 2008 wines, because the vintage was well priced, due to the world-wide economic collapse, but that year, for the reason mentioned is the exception, not the rule.
Price is not the only reasons to buy wines as futures. The buyer can protect an allocation of a rare and desirable wine. Consumers can also choose the format they want to receive in. For example, the consumer can request large formats like magnums or double magnums, or they can ask for half bottles.
There is at best, only a minor up-charge for special format requests. Equally important, or perhaps even more so, provenance. If you buy wine En Primeur, you should receive your wine in the best possible condition, meaning it has been stored in cold cellars and shipped correctly to you or the merchant.
Buying wines off the shelf as soon as the bottles arrive is the same thing. Provenance only becomes a potential issue after the wines have arrived in stores.
Rules to Follow when Buying Wine Futures If you have an allocation of a rare wine, and you need to protect that allocation by purchasing the wines every year, I understand that.
But if you're considering buying futures reasons other than purchasing special formats to celebrate a birthday or anniversary, these are a few rules you should follow.
Only buy wine futures in the best years. It is not necessary to purchase in vintages that are not extremely high in quality. Your odds of making a good buy from anything other than a top vintage are greatly reduced.
This does not mean you should avoid purchasing the wines on release. They could be quite tasty and well priced, but they are not wines to buy En Primeur. A good vintage for buying early usually means the wines from the Left Bank and the Right Bank were both successful. More importantly, the majority of the First Growths needed to receive extremely high, barrel tasting scores from most critics, making them potential hundred point wines.
The reason is, the image of the First Growths in a vintage sets the overall tone for price appreciation in that year. That does not mean numerous other wines are not worth buying. In fact, in vintages when Pomerol and St. Emilion out-preform the Medoc, the wines are usually much more fairly well priced. Examples of this most recently can be found in 1998, 2001 and 2008. Your last tip of the day in this article concerns the sweet, white Bordeaux wines of Sauternes and Barsac. These wines are delicious, but they seldom offer financial reward for buying En Primeur. They are much better to buy when they hit your local retailer or wine merchant.
As a consumer buying Bordeaux wine En Primeur, you will probably be asked to pay as soon as your order is confirmed. But that is not what takes place with the negociant and the chateaux.
The negociant will offer generally the buyer time to pay, allowing the merchant to make staggered payments in usually 2 or three stages. Most orders must be paid in full before the end of the year the first year the wines are offered for sale in. For example, 2009 futures were required to be paid for by the end of December 2010. The chateaux also need in full around that same time as well.
How are Prices Set for En Primeur or Futures? Frankly speaking, starting with the 1983 vintage, many of the prices for the top Bordeaux wines were set in direction to the scores published by Robert Parker in his journal, The Wine Advocate. His tasting notes and ratings were based on having tasted the wines in barrel.
While some consumers, a few chateau owners and bloggers and even other critics like to discount the tasting and forecasting ability of Robert Parker, the truth is, Parker remains the most trusted, reliable and most importantly, consistent palate in almost of Bordeaux.
The 2013 vintage was the last year Robert Parker traveled to Bordeaux to taste the wines. From that vintage forward, prices are set by the chateau based on their assumption of the world-wide demand for their wine. This was how prices were set prior to 1983.
That means consumers need to pay close attention to the various sources of information they rely on. For example, we taste over 500 different wines each year and write about the wines, to help you purchase the best wines in the style you prefer, at the lowest possible prices.
Are Barrel Tasting Scores Reliable? If the wine taster is experienced, then yes. Much of the time, at least with us, because I prefer to be conservative when tasting in barrel, many of the wines actually improve with aging, taking on better textures while adding weight and complexity.
Is it Safe to buy Wine Futures That is going to depend solely on where you buy your wines. The recent collapse of Premier Cru, or the previous debacle of the Rare LLC Company and Carolina Wines makes it imperative that the store you buy from has been in business, with a track record of selling and delivering futures.
Do some research and a Google search to stores if there are complaints about the merchant you wish to buy from. Perhaps you can look at ratings from the Better Business Bureau, of you're in America for the store's solvency. You do not want to buy wine from a store that might not be in business by the time the wines are set to arrive.
It's also good to note that buying from trusted merchants that purchase the wine direct from the negociant or winery insures you of getting the real wine, and not a forgery, or counterfeit wine. The chain of custody on expensive cases of wine can matter.
Are There Risks Buying Wine En Primeur? That depends on a few things. The biggest risk you run is that prices will be discounted by the time the wine is available at your merchant. This can happen because the wine did not garner as high a rating in bottle as it did not barrel, or due to currency fluctuation.
At the end of the day, buying futures comes with some inherent risk. It is not as easy to make money on the transaction as it used to be for consumers.
But in a hot vintage, if the wines are priced right, it could prove to have been a smart decision. The 2015 Bordeaux vintage, due to its successful growing season and harvest is the first year since 2010 that the market will seriously consider buying the wines as futures. My feeling is, the success of this year, will say a lot more about the future of futures in Bordeaux than any previous vintage.