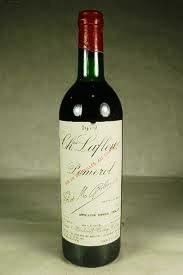 1979 Bordeaux Wine Vintage Summary with harvest information, vintage characteristics, buying tips and links. If you are seeking more in-depth information on anything and everything related to the Bordeaux wine region please see the: All About Bordeaux Wine Guide
1979 Bordeaux wine is the result of a massive crop, causing many of the wines to be dilute. Much of that is due to the late flowering. Much of the summer was cool, but dry. Things improved in September. But the salient factor for the harvest was incredibly large size of the crop. In fact, it was reported that the harvest was the largest since 1934. However, the wines were well priced at the time because of the glut in the marketplace which was caused by all the back stock that stores and merchants everywhere were not able to sell. Bordeaux was in the doldrums at the time and people were still not buying wine. 1979 Bordeaux is not a good vintage for Sauternes and should be avoided.
1979 Bordeaux wine is in many ways similar to 1981 Bordeaux. While the wines were charming in their youth, other than Chateau Lafleur from Pomerol, (The wine of the vintage) there is no 1979 Bordeaux wine that is worth cellaring, in the hopes of further development any longer. They wines clearly need to be drunk up. Every 1979 Bordeaux wine was better 10 years ago, and they are not getting better. They need to be drunk up. When first offered for sale, 1979 Bordeaux wine was difficult to move as many stores and negociants still had ample stocks of 1975, 1976, 1977 and 1978 Bordeaux wine to sell. That does not even take into account all the unsold wine from 1972, 1973 and 1974. The best 1979 Bordeaux wines were produced in Pomerol and Pessac Leognan.
The following list of Bordeaux wines represent the wines offering a high ratio of price and quality for the vintage: 1979 Best Bordeaux wine for the money today
To read about other Bordeaux vintages from 1945 to today: Bordeaux Year to Year Detailed Vintage Reports & Guide 1945 to Today