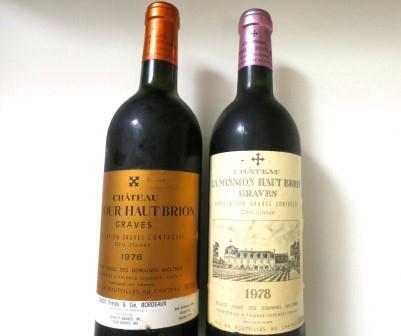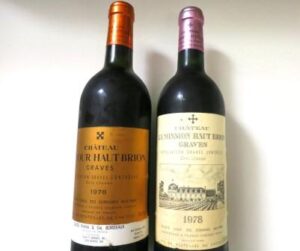 1978 Bordeaux Wine Vintage Summary with harvest information, vintage characteristics, buying tips and links. If you are seeking more in-depth information on anything and everything related to the Bordeaux wine region please see the: All About Bordeaux Wine Guide
The 1978 Bordeaux growing season did not start off well with is wet, cool, spring. Things improved slowly, with the end of the growing season taking place under good, warm, sun filled conditions.
1978 Bordeaux wine earned the sobriquet of the miracle vintage from the famous wine writer and personality Harry Waugh. The vintage was awarded its title because throughout the entire growing season, winemakers all over Bordeaux were expecting the worse.  Yet, thanks to a perfect September, the vintage produced several fine examples of 1978 Bordeaux wine. The 1978 Bordeaux harvest began the first week of October.
The 1978 Bordeaux harvest of officially began October 7. Today, there are no wines from 1978 that taste any better than they did in 2000. In fact, most are worse today as they continue to fade and slowly lose their fruit. The two best 1978 Bordeaux wine remain Chateau La Mission Haut Brion and their sister property, Chateau La Tour Haut Brion. Both are better than 1978 Chateau Haut Brion. That being said, 1978 Bordeaux wine is not a year to continue to cellar. The wines have started dropping their fruit and continue picking up herbaceous flavors. Drink up. They will not get better. 1978 was not a good year for Sauternes.
If you're seeking a birthday or anniversary wine, you can also look to California Cabernet Sauvignon, although with few exceptions, most have started to fade. However, the top 1978 California Cabernet based wines can be sublime! 1978 is also a stunning vintage all over the Rhone Valley in Chateauneuf du Pape, Hermitage and Cote Rotie, although most of those are gently fading as well. If you have the money, 1978 Guigal La Mouline, 1978 Guigal La Landonne and 1978 Jaboulet La Chapelle are all stunning wines that deserve the exalted 100 Pt status!
The following list of Bordeaux wines offer the best blend of price and quality from the vintage: 1978 Best Bordeaux wine for the money today
To read about other Bordeaux vintages from 1945 to today: Bordeaux Year to Year Detailed Vintage Reports & Guide 1945 to Today