1929 Bordeaux Wine Vintage Summary with harvest information, vintage characteristics, buying tips and links. If you are seeking more in-depth information on anything and everything in the Bordeaux wine region please see the: All About Bordeaux Wine Guide
1929 Bordeaux wine is often compared to its closest vintage, 1928, as they were back to back successes. Back to back great vintages seldom occur. In fact that has really only taken place 3 other times over the past 115 years, 1899 – 1900, 1989 – 1990 and 2009 – 2010! But the two styles of Bordeaux wine could not be more different than what was produced with the 1928 and 1929 vintages. 1928 Bordeaux is a brutally tannic vintage. Writers at the time felt it would take a minimum of 30 years to come around. They were still saying that 30 years later.
1929 Bordeaux is a completely different story. Prior to 1959, it was considered the most opulent, sensuous vintage of the century the day the wines were bottled. 1929 Bordeaux wines were so rich, lush, ripe and sexy when they were first tasted, commentators of the day were convinced the wines would not be long lived. Those types of nonsense comments are still made today with this style of Bordeaux wine. People were convinced 1959, 1982 and most recently 2009 would not last. They were wrong then and they are still wrong today.
1929 Bordeaux is the product of a very hot, dry, growing season. In fact, it was one of the hottest vintages on record since 1893. It was also the driest vintage of the century in its day. The perfect amount of light rain fell during harvest which gave the vines the nourishment they desperately needed. The 1929 Bordeaux harvest kicked into high gear September 26. The 1929 Bordeaux harvest took place under warm, sunny conditions.
1929 Bordeaux wine was successful in every appellation. The Left Bank produced incredibly, opulent, rich wines. In Pomerol and St. Emilion, some of the best wines of the century were produced. 1921 Bordeaux wine did not sell well when they were initially released as the world was in the midst of an economic depression.  Sadly, the wines are tremendously expensive today. Exacerbating the problem is the fact that numerous fake bottles were created, which makes it a dicey proposition to purchase them in today's world.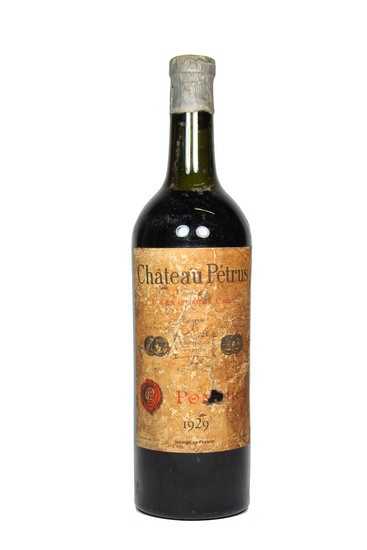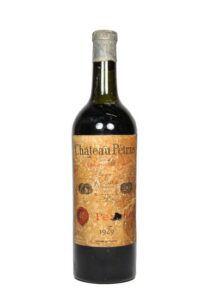 If you can find an original bottle of 1929 Bordeaux wine, and if its been well stored, you are in for an incredible, unequaled, tasting experience.
To read about other Bordeaux vintages from 1945 to today: Bordeaux Year to Year Detailed Vintage Reports & Guide 1945 to Today