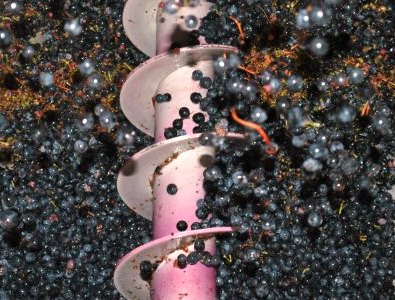 Picpoul Noir is used mostly as a blending grape in the Southern Rhone. In Chateauneuf du Pape, following the phylloxera epidemic, most of the vines were destroyed and replaced by other more suitable varietals.
Picpoul Noir probably reaches its best expression in the Picpoul de Pinet appellation. The grape is also grown in parts of the Languedoc appellation and in parts of Spain. In Spain, the grape variety is known as Picapoll Negro. In the Montsant appellation of Spain, producers are known to have made wine from 100% Picapoll Negro. The best of the wines is Orto Vins Les Tallades de Cal Nicolau. The wine was made from some of the oldest vines in Spain, planted all the way back in about 1880! Picpoul Noir is also used to make Rose' wines in the Languedoc appellation. Picpoul also comes in a white wine version, Picpoul Blanc and you can also find small plantings of Picpoul Gris.
While Picpoul Noir is one of the allowable red wine grapes in the Chateauneuf du Pape appellation, not much is planted or used in the blends. In fact, less than 2 hectares of the grape variety planted remain in the entire Chateauneuf du Pape appellation! In fact, all of France only has slightly less than 200 planted hectares remaining. Gigondas is one of the most important appellations with plantings of Picpoul today. However, as the grape continues losing popularity, at some point in the future, Picpoul could be extinct.
To help avoid allowing Picpoul go the way of the Dodo bird, Tablas Creek in California has small plantings of Picpoul Noir, Picpoul Blanc and Picpoul Gris.
Picpoul Noir produces a light colored wine that can produce discreet, pleasant, floral aromatics in the perfume. For wine and food pairing with wines made from Picpoul, try spicy, light meat dishes like pork, veal, goat and bacon.