2022 Château Suduiraut Pur Sémillon Bordeaux Bordeaux France Wine Tasting Note
3638 Views
The complex nose offers citrus, smoke, hazel nuts, green apples, pears, flowers, pineapple, and honeysuckle in its perfume. The wine is elegant, energetic, and creamy, with sweetness, and lift in the lemon, grapefruit, and pear oriented finish. The wine is only made in special vintages and is as the name implies, produced from 100% Semillon. The wine is not easy to find as only 3 barrels 75 cases are produced. Drink from 2024-2034. 94-94 Pts.
3,638 Views
Tasted

May 10, 2023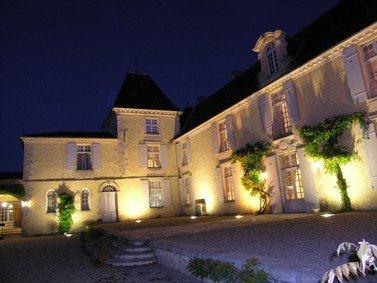 When to Drink Chateau Suduiraut, Anticipated Maturity, Decanting Time
Chateau Suduiraut can be enjoyed on the young side with no decanting. In fact, it is delicious and quite a treat young, even on release! However, like all great wines, Chateau Suduiraut is much better with age and does not reach full maturity until it's between 15-40 years of age, or in some years, perhaps even longer in the best vintages! That is when the magic happens!
But that is unrealistic for 99% of the world's wine drinkers. So, enjoy it on any special occasion that calls for it.
Of course, the wine is sweet, but there is so much, incredible, racy acidity, the wine always feels fresh, and never cloying, which makes it quite fun to enjoy young. With Chateau Suduiraut and frankly, all Sauternes, the temperature is more important than decanting.
Serving Chateau Suduiraut with Wine and Food Pairings
Chateau Suduiraut is best served at 14 degrees Celsius, 57 degrees Fahrenheit. The cool, almost cellar temperature gives the wine more freshness and lift. The wine will naturally warm in the glass, while it develops more aromatic complexities and fleshes out.
Chateau Suduiraut can be served with seafood dishes, especially shellfish, lobster, crab, and oysters on the half shell. Foie gras is a perfect pairing with its natural sweet, salty and savory characteristics. Chateau Suduiraut can also be paired with roasted chicken, veal, and pork dishes that are either spicy or prepared with a touch of sweetness.
Spicy Asian cuisine, raw fish, like sushi or sashimi, and cheese, both hard and soft also make great pairings with Chateau Suduiraut.