2015 Domaine la Barroche Vin de France Liberty Vin de France Wine Tasting Note
1002 Views
2015
Domaine la Barroche Liberty (Vin de France)

Ready to drink, the wine is lushly textured and shows its peppery, red fruits, garrigue and thyme characteristics with ease. The finish offers sweet, ripe berries, a touch of jam, pepper, black cherry, dark cocoa and herbs. This is not a long term hold, so drink it now and over the next 3-5 years.

1002 Views

Tasted

Nov 26, 2020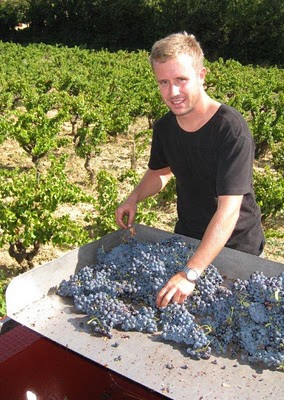 When to Drink Domaine La Barroche, Anticipated Maturity, Decanting Time
Domaine La Barroche can be enjoyed on the young side. Young vintages can be popped and poured, or decanted for 1-2 hours or so. This allows the wine to soften and open its perfume. Older vintages might need very little decanting, just enough to remove the sediment.
Domaine La Barroche is usually better with 3-6 years of bottle age. Of course that can vary slightly, depending on the vintage. In the best vintages the wine should be consumed within 8-20 years after the vintage.
Serving Domaine la Barroche with Wine, Food, Pairing Tips
Domaine la Barroche is best served at 15.5 degrees Celsius, 60 degrees Fahrenheit. The cool, almost cellar temperature gives the wine more freshness and lift.
Domaine la Barroche is best served with all types of classic meat dishes, veal, pork, beef, lamb, duck, game, roast chicken, roasted, braised, stewed dishes, sausage, eggplant, tomatoes and cassoulet. Domaine la Barroche is also good with Asian dishes, hearty fish courses like tuna, mushrooms and pasta.
The following two wines from Domaine la Barroche are no longer in production.
Domaine la Barroche Terroir, produced from young vines, made from 95% Grenache. The vines are among the youngest of their holdings, belonging to Barroche as they are between 15 to 20 years of age. The production averages 1,750 cases per vintage. 2010 was the final vintage.
Domaine la Barroche Cuvee Fiancee - Made from 50% Grenache and 50% Syrah, the vines range in age from as young as 25 years, to as old as more than 100 years of age. The old vine Grenache comes from the Terres Blanches vineyard and the Syrah is planted in the Cabrieres lieu-dit.
The wine is aged for 18 months, give or take, in large, oak barrels. The production is quite small, with an average of only 350 cases per vintage.