2014 Harlan Estate Oakville California USA Wine Tasting Note
2014 Harlan Estate (Oakville)

An early drinking vintage of Harlan, say it isn't so! Most vintages of Harlan demand cellaring time, as if it was its right to do so. But the 2014 is deceptively easy to drink, almost forward in style. Powerful, with strong tannins and even more fruit, which due to its velvety textures and graceful style, overwhelms the tannins. The fruits are as dark in color as the wine, but there are cracks and crevices where, dark red, smoky berries, wet earth, cigar wrapper and spice poke through. The wine sticks with you from the first sniff, through the palate entry and doesn't leave for up to 50 seconds, after the finish.

97

points - Tasted

Sep 8, 2017

2638 Views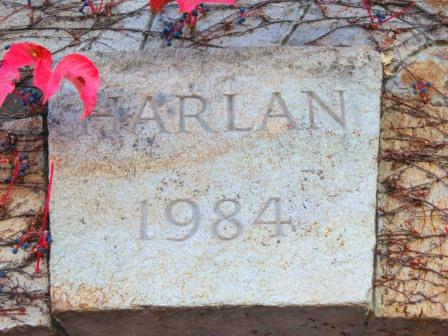 Harlan Estate Vineyards, Wines, Winemaking
The 36 acre vineyards of Harlan Estate are located on some of the better elevations and soils in the Oakville appellation. From the vineyards, you get great views of the Napa Valley. One of the keys to the terroir of Harlan Estate is the elevation. This ranges from a low of 225 feet to an impressive 1225 feet above sea level. Harlan Estate vineyards are in truth, just one piece of a bigger estate. In total, the property of Harlan Estate includes more than 240 acres of land! Everything is not planted. A lot of the surface area is relegated to the picturesque hills, valleys and amazing views from various overlooks.
All great wines share a common thread, they are produced in the vineyard. At Harlan Estate, that starts with a policy of severe selection in the vines and in the cellars. To insure the elegant textures, freshness and complexity Harlan Estate is known for, they completely destem the grapes. The fruit is whole berry fermented and they avoid pumping over. Harlan Estate wines are fermented in small, open top vats. Malolactic fermentation takes place in 100% new French oak. The wine remains in barrel for 24-36 months, depending on the vintage. With time, the oak fades as it becomes integrated into the wine.
The first commercial vintage of Harlan Estate was released in 1990. Prior years were made for friends and family. The team at Harlan Estate has remained relatively consistent over the years. The team starts with Don Weaver, estate director, Bill Levy, wine growing director, Mary Maher, vineyard manager, winemaker, Cory Empting and Michel Rolland, who is their consultant. Don Weaver is the long time director of Harlan Estate.
The average annual production of Harlan estate varies from vintage to vintage. It ranges from a low of 1,200 cases to slightly over 2,000 cases. Harlan Estate also produced a second wine. The Maiden made its debut in 1995. While some consumers consider the Maiden a second wine, that is not case, according to Harlan. The Maiden is always a completely different blend than you find in Harlan Estate, making it its own unique wine. The average annual production of the Maiden is close to 900 cases per vintage.
Harlan Estate Wine is expensive. The wine is sold direct to customers on Harlan's mailing list. The current release costs over $500 per bottle. Is it worth it? That depends on your income level and desire to drink one of the best wines made from California Cabernet Sauvignon. From a quality point of view, you're going to have a hard time finding a better expression of California Cabernet.
What do the wines of Harlan Estate taste like?
Harlan Estate produces a unique expression of California Cabernet Sauvignon. With a powerful perfume, the wines are rich, deep, concentrated and intense. Yet there is a sense of elegance and purity of fruit that meshes perfectly with all the power. When it's young, in very ripe vintages, the wine can seem over the top, but with time, those sensations mature allowing the wine to deliver one of the best tasting experiences found in modern California Cabernet Sauvignon wine. Harlan Estate is truly a world class wine, with prices to match. Harlan Estate has over the years become a mythical California Cabernet. Only Screaming Eagle is held in higher esteem in the marketplace. How did this happen and how are some of the wines showing today?
Serving and Decanting Harlan with Wine, Food, Pairing Tips
Harlan wines are best served at 15.5 degrees Celsius, 60 degrees Fahrenheit. The cool, almost cellar temperature gives the wine more freshness and lift. Young vintages of their red wine can be decanted for 1-3 hours, depending on the character of the vintage. This allows the wine to soften and open its perfume. Older vintages might need very little decanting, just enough to remove the sediment.
The red wine of Harlan is best served with all types of classic meat dishes, veal, pork, beef, lamb, duck, game, roast chicken, ribs, hamburgers, barbecue, roasted, braised, grilled dishes and stews. Harlan is also good with Asian dishes, hearty fish courses like tuna, salmon, mushrooms and pasta.