2013 Liber Pater Graves Bordeaux France Wine Tasting Note
2017 Views
2013
Liber Pater (Graves)

Liber Pater was not in produced for the second year in a row as the wine was not up the exacting standards of Loic Pasquet.

2,017 Views

Tasted

Jun 3, 2022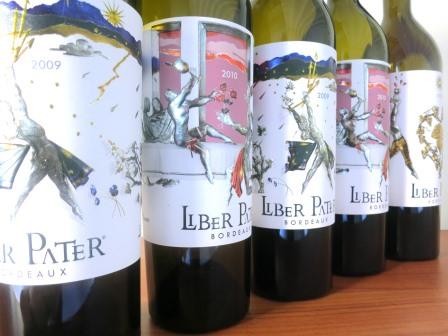 When to Drink Liber Pater, Anticipated Maturity, Decanting Time
Liber Pater is much better with age and decanting. Young vintages can be decanted for an average of 1-3 hours, give or take. This allows the wine to soften and open its perfume. Older vintages might need very little decanting, just enough to remove the sediment.
Liber Pater is usually better with at least 7-10 years of bottle age. Of course, that can vary slightly, depending on the vintage character. Liber Pater offers its best drinking and should reach peak maturity between 9-25 years of age after the vintage.
Serving Liber Pater, with Wine, Food, Pairing Tips
Liber Pater is best served at 15.5 degrees Celsius, 60 degrees Fahrenheit. The cool, almost cellar temperature gives the wine more freshness and lift. The red wine of Liber Pater is best served with all types of classic meat dishes, veal, pork, beef, lamb, duck, game, roast chicken, roasted, braised, and grilled dishes.
Liber Pater is a perfect match with Asian dishes, hearty fish courses like tuna, mushrooms, and pasta as well as cheese. The white wine of Liber Pater is a perfect wine to serve with shellfish, sashimi, sushi, all types of seafood, chicken, veal, and cheese.
Loic Pasquet and Liber Pater have a commitment to producing the best Bordeaux wine possible. That commitment is so strong, for the 2012 vintage, Liber Pater declassified their entire harvest! They produced no red, white, or dessert wine that year. For a chateau of this size to declassify an entire year's crop is unheard of.
Proving even more of a commitment to only making and selling wine they feel deserves to be called Liber Pater, they once again declassified their entire crop in 2013 and 2017.
To further illustrate their commitment to quality, even with their tiny production, Liber Pater produces a second wine in select vintages, Clos de Landiras. Liber Pater also produces an entry-level wine, Denarius. Liber Pater Denarius is available in both red and white wines.
Liber Pater takes everything seriously, including their label art, which they change every year. Liber Pater is one of the most expensive wines in all of Bordeaux. Single bottles sell for over $3,500 per bottle in some markets.