2009 Alter Ego de Palmer Margaux Wine Tasting Note
3903 Views
2009
Alter Ego de Palmer (Margaux)

Fully mature, combining its soft, elegant, refined, medium-bodied character with fresh, red cherries, plums, flowers and earthy nuances. There is no reason for further aging.

3903 Views

Tasted

Oct 1, 2019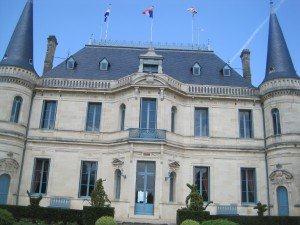 When to Drink Chateau Palmer, Anticipated Maturity, Decantinpalmerg Time
Chateau Palmer is not a wine for drinking young. The wine is too tannic, concentrated and reserved, in its youth. Young vintages can be decanted for an average of 2-4 hours, give or take. This allows the wine to soften and open its perfume.
Older vintages might need very little decanting, just enough to remove the sediment. Chateau Palmer is usually better with at least 12-15 years of bottle age. Of course that can vary slightly, depending on the vintage character. Chateau Palmer offers its best drinking and should reach peak maturity between 15-45 years of age after the vintage.
Serving Chateau Palmer with Wine, Food, Pairings
Chateau Palmer is best served at 15.5 degrees Celsius, 60 degrees Fahrenheit. The cool, almost cellar temperature gives the wine more freshness and lift.
Chateau Margaux is best paired with all types of classic meat dishes, veal, pork, beef, lamb, duck, game, roast chicken, roasted, braised and grilled dishes. Chateau Palmer is also good when matched with Asian dishes, rich fish courses like tuna, mushrooms and pasta.
Chateau Palmer White Wine
Chateau Palmer also produces a small amount of dry, white Bordeaux wine. The production of white Bordeaux wine at the estate might seem like a new experiment. But that is not the case. In the beginning of the 20th century, it was customary at Chateau Palmer to produce a small amount of white wine for the personal use of the owners. That practice was discontinued at some point in the 1930's.
At the start of the 21st century, that tradition was revived. The first vintage for Vin Blanc de Palmer was 2007. The wine is produced from an unusual blend of 50% Muscadelle, 35% Loset and 15% Sauvignon Gris. Production hovers at close to 100 cases.
If you think a 100 case production is going to make that wine hard to find, just try and locate one of the rare bottles of experimental, sweet white Bordeaux wines produced by Palmer from 100% Merlot Blanc!