2000 Domaine de la Vieille Julienne Châteauneuf-du-Pape Reserve Châteauneuf-du-Pape Rhône France Wine Tasting Note
31061 Views
On the downhill climb. Not so bad when you consider it is almost 24 years old at this stage. Catch it now for the remainder of its peppery kirsch, spearmint, garrigue, wild cherry, and spicy characteristics on the nose and in the long, kirsch and herb packed finish. Drink from 2023-2026.
1,323 Views
Tasted

Sep 18, 2023
Lush, sexy, sensuous, rich and peppery, the fruit is ripe, sweet, fresh and spicy. The concentrated, deep wine feels just great on your palate, making it difficult not to ask for another pour. This is probably drinking at absolute peak, so if you have a bottle, pop a cork.
2,124 Views
Tasted

Feb 18, 2019
This is one sexy pleasure machine of Chateauneuf du Pape. Plush, silky textures, mouth filling levels of fruit and a complex set of aromatics including smoke, licorice, blackberry, clay and fresh herbs. This is drinking at peak.
4,009 Views
Tasted

Dec 26, 2013
I love this wine! That is more than enough of a tasting note for anyone that knows me. It does not display quite the same level of flamboyance it showed in its youth, but the wine is explosive in its aromatics, with a melange of dark red berries, spice and earth. On the palate, the wine fills your mouth with concentrated sips of extremely ripe and over ripe black raspberries, kirsch, jammy plums and spice. This is at the perfect state of maturity, with the right amount of freshness and secondary character.
4,837 Views
Tasted

Mar 18, 2013
2000 Vieille Julienne Reserve might not have been a fully correct bottle. The pepper, dark cherry and garrigue, kirsch and eary aromas were present, but the palate was shorter than I remembered. The wine was good, but it was not the stunning example of 2000 Chateauneuf du Pape from this producer I have tasted before
4,424 Views
Tasted

Sep 26, 2011
Dark ruby in color, the powerful, attention grabbing perfume offers jammy black raspberries, kirsch, pepper, blueberry and black cherry liqueur aromas. From 100% old vine Grenache, this powerful, packed and stacked Rhone wine coats your palate with deep, spice filled black cherry, kirsch and jammy flavors. This voluptuous Chateauneuf du Pape is drinking perfectly today.
4,033 Views
Tasted

Jul 16, 2011
00 Vieille Julienne Reserve remains one of the potential benchmarks for the vintage. Fresh ground pepper, jammy blackberries, black cherry, red cherry, white cherry, kirsch and a myriad of intense liqueur aromatics explode from your glass. This palate staining, mouth coating wine offers freshness, massive levels of concentrated fruit and a finish that lasts for close to 60 seconds! This is probably close to fully mature, but there is no hurry to drink up. It should remain at this plateau for at least another 5-8 years.
4,658 Views
Tasted

Sep 2, 2010
Essence of liquefied Chateauneuf Du Pape! This is off the charts. The mouth feel is thick, rich, opulent and voluptuous. It has to be experienced to be believed! Perfectly balanced with a seemingly endless finish. Few expensive wines are worth the money. But, this wine is truly worth the price of admission.
5,653 Views
Tasted

Aug 1, 2005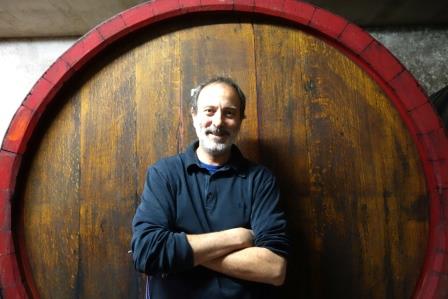 When to Drink Vieille Julienne, Anticipated Maturity, Decanting Time
Vieille Julienne is a wine that is much better wine some age. Young vintages can be decanted for about 1 -3 hours, give or take. This allows the wine to soften and open its perfume. Older vintages might need very little decanting, just enough to remove the sediment.
Vieille Julienne is usually better with 4-7 years of bottle age. Of course, that can vary slightly, depending on the vintage. In the best vintages, the wine should be consumed within 5-25 years after the vintage.
Serving Domaine de la Vieille Julienne with Wine, Food Pairing Tips
Domaine de la Vieille Julienne is best served at 15.5 degrees Celsius, 60 degrees Fahrenheit. The cool, almost cellar temperature gives the wine more freshness and lift.
Domaine de la Vieille Julienne is best served with all types of classic meat dishes, veal, pork, beef, lamb, duck, game, roast chicken, roasted, braised, stewed dishes, barbecue, sausage, and cassoulet. Domaine de la Vieille Julienne is also good with Asian dishes, hearty fish courses like tuna, mushrooms pasta, eggplant, tomatoes, and cheese.
In 2005, Vieille Julienne produced a special, one-off bottling to celebrate the 100th birthday of the Domaine. The wine, produced from their oldest Grenache vines in Cotes du Rhone appellation was produced from insanely low yields of only 10 hectoliters per hectare! This is probably the best wine from any producer ever made in the Cotes du Rhone. Good luck finding any as the production was close to a whopping 300 cases.
Domaine de la Vieille Julienne also makes very strong red and white wine in the Cotes du Rhone appellation from 15 hectares of vines they own in the appellation.