2000 Château Grand-Puy-Lacoste Pauillac Bordeaux France Wine Tasting Note
67123 Views
A big blast, of chewy, sweet, fresh, black currants from start to finish made even better with its cigar wrapper, spice, and forest leaf accents. Concentrated, long, and full-bodied, this is just starting to show well. Drink from 2023-2045.
3,267 Views
Tasted

Sep 4, 2023
Another fabulous showing for this classic Pauillac. On the nose, notions of mint, tobacco leaves, cigar box, ash, peppery herbs, and black currants make the bouquet. On the palate, the wine is direct, not flashy, with a chewy bite of Cabernet, freshness, austerity, and peppery currants that last through to the finish. At 23 years of age, this is a perfect moment to capture this gem. Drink from 2023-2040.
4,799 Views
Tasted

Mar 23, 2023
The past 2 years of aging seem to have done the trick here. This is strutting its considerable stuff. The wine willingly offers a big, chewy, blast of cassis, cigar wrapper, tobacco and cedar. Full-bodied, concentrated, long and straddling the fence between regal and classic, this is just great and I imagine it still sells for a song for a wine at this level of quality.
5,537 Views
Tasted

Aug 14, 2021
A big juicy gulp of ripe, sweet, dark cassis poured over salty rocks with a touch of herbs is found here from start to finish. Slightly rustic, with time, the finish, with all its blackberries and sweet cassis takes on a creamier texture. Perhaps this is not overly complex. But there is a wealth of ripe juicy fruit that tastes and feels great! So dig in if you have a bottle as this is a joy to drink today. 90 minutes in the decanter helped as well.
6,254 Views
Tasted

Dec 7, 2019
In just a little over a year, the wine seems to have softened and developed. The tobacco, cedar and cassis profile is there. Balanced between typical Pauillac austerity and refinement, with the bite of red fruits and herbs, if you've been waiting, it's time to start drinking this with pleasure.
5,272 Views
Tasted

Aug 19, 2019
Continuing to move in the right direction, 90 minutes of decanting allowed the wine to show its tobacco, cedar, peppery, cassis and earthy side. The wine has volume, classic style and a muscular, tannic build that adds structure to the wine. Tasting this is like biting into a mouthful of cassis. On the stern side, in a good way, this is a bottle of text-book, classic Pauillac. Open now, or in a decade.
6,827 Views
Tasted

Jul 17, 2018
At 16 years of age, this is still young, fresh, vibrant and complex. The tobacco, cassis, cedar and cigar box aromatics are right there. And so is the beautiful display of pure cassis. The wine is masculine, yet there is a refined air to its austere, Pauillac roots. Give it an hour or two in the decanter to allow the wine to soften and fill out. And keep in mind that as good as this is today, this wine is only going to get better from here.
5,962 Views
Tasted

Apr 24, 2016
At 15, this is really starting to show well with its cigar box, cedar, cassis, earth, tobacco and wet earth charms. Concentrated, full bodied and structured for further aging, you can pull a cork now, if you give it an hour or two of air, else let it rest another 5 years. It's really hard to find a better Pauillac for the money these days.
6,620 Views
Tasted

Jul 4, 2015
This keeps getting better each time I taste it. Powerful, masculine, concentrated and tannic, this has all the right stuff to age. It's cassis, tobacco, cedar and earthy profile scream Pauillac. Give it a few hours in the decanter, if you can hold off, another 3-5 years will add even more complexity. This sold for close to $25 as a future!
8,701 Views
Tasted

Aug 6, 2013
Meaty, beefy, big, but not as bouncy as a Who album. Tannic, powerful and tight, this masculine, Bordeaux wine is filled with truffle, tobacco, creme de cassis and gravel. Give it another 7-10 years and it should soften and come together nicely. It's not going to be in the same league as the 1982, 1990, 2005 or 2010, but it should develop into a strong, traditional Pauillac wine.
13,884 Views
Tasted

Aug 9, 2011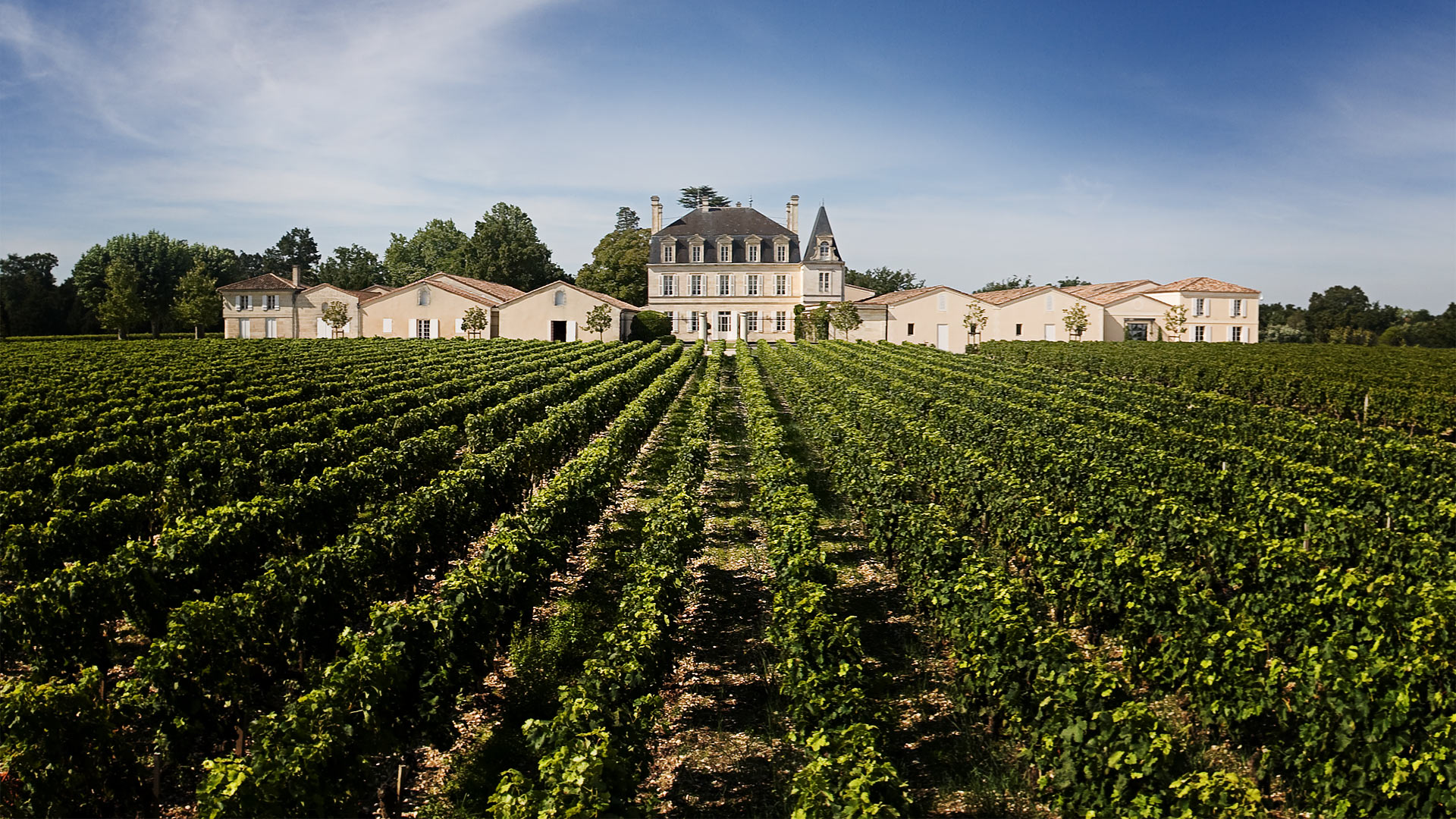 When to Drink Chateau Grand Puy Lacoste, Anticipated Maturity, Decanting Time
Chateau Grand Puy Lacoste needs time in the cellar before it is ready to drink. Young vintages can be decanted for at least 2-4 hours, give or take. This allows the wine to soften and open its perfume.
Older vintages might need very little decanting, just enough to remove the sediment. Chateau Grand Puy Lacoste is usually better with at least 12-20 years of bottle age. Of course, that can vary slightly, depending on the vintage character. Chateau Grand Puy Lacoste should offer its best drinking and reach peak maturity between 12-35 years of age after the vintage.
Serving Chateau Grand Puy Lacoste with Wine and Food Pairings
Chateau Grand Puy Lacoste is best served at 15.5 degrees Celsius, 60 degrees Fahrenheit. The cool, almost cellar temperature gives the wine more freshness and lift.
Chateau Grand Puy Lacoste is best paired with all types of classic meat dishes, veal, pork, beef, lamb, duck, game, roast chicken, roasted, braised, and grilled dishes. Chateau Grand Puy Lacoste is also good when matched with Asian dishes, rich fish courses like tuna, mushrooms, pasta and a myriad of hard and soft cheeses.
Grand Puy Lacoste is a classic, age-worthy, style of Pauillac. It's a full-bodied, tannic, concentrated Bordeaux wine that ages well. This Bordeaux wine offers cassis, cedar, tobacco, and truffle scents and a juicy mouth full of flavor
Interestingly, the wine became one of the first popular, non First Growth Bordeaux brands to sell in China and in other countries in Asia as well.
In part, their initial success in China had to do with the last word for the name of the chateau, Lacoste. The name Lacoste gave a memorable nickname to Grand Puy Lacoste, which was soon called the alligator wine in China, due to the name being the same as the famous sports clothing designer, with the crocodile logo.
The wine of Chateau Grand Puy Lacoste has not always been consistent. But clearly, in some vintages, like 1982 and 1990, the wine can be as good as the Super Seconds. However, the estate has really been on a roll starting with the 2000 vintage. 2009, followed by an even better 2010 Grand Puy Lacoste are really great wines. In fact, those 2 years could be the two best vintages ever produced at Chateau Grand Puy Lacoste!
If you ever get the chance to visit this beautiful property do not miss the stunning gardens, a lake with swans, and greenery behind the house. And be sure to ask about the 2 full-sized, plastic cows near the lake.