1998 Château Rayas Châteauneuf-du-Pape Reserve Châteauneuf-du-Pape Rhône France Wine Tasting Note
20276 Views
1998
Château Rayas Reserve (Châteauneuf-du-Pape)

Just about fully mature, the wine remains fresh ad focused on its core of raspberry, kirsch and peppery herbs. Soft, spicy, and bright, with a spicy edge, this is fully ready to go.

2,822 Views

Tasted

Apr 6, 2022

Ready to go, the wine is medium bodied, elegant, fresh, sweet and pure. There is a peppery, herbal complexity that adds to the black raspberry and kirsch notes that make up the central core of the wine. The wine lacks the levels of density found in the the best vintages of Rayas, but there is still more than ample, sweet, silky, fresh fruits in every sip, making this a treat to taste. This is probably fully mature and will not get much better. It's not a wine for long term aging at this point.

3,043 Views

Tasted

Aug 7, 2016

The purity of the cherry, strawberry and plum fruits is hard to beat. Add in spice, mint and pepper, the texture of exotic silk and a sweet, kirsch filled finish and you have a bottle of 1998 Rayas. What it lacks in depth, it makes up for in style and character. This is drinking in the sweet spot today.

4,523 Views

Tasted

Dec 28, 2013

Pepper, fresh black raspberry, kirsch, earth and spice aromas pop from the glass as soon as the wine is poured. With soft, round textures coupled with fresh, clean, spicy cherry, raspberry and jammy strawberry flavors in the finish, this has improved over the past few years. While the wine lacks the power of the best vintages Rayas can produce, it offers a beautiful, stylistic expression of Rayas.

4,668 Views

Tasted

Jan 28, 2012

A wine all Burgundy should aspire to be. However, at the current price which is close to $200 per bottles, it's a wine Chateauneuf lovers should pass on. This is probably close to full maturity. Aromatics of red fruits and cherry tones on the finish. Medium to light bodied in texture. Nice personality. But not enough concentration or complexity. I prefer the 94, 97 & 99 Rayas to the 98. They are all superior vintages of Rayas for a lot less money.

5,220 Views

Tasted

Nov 1, 2007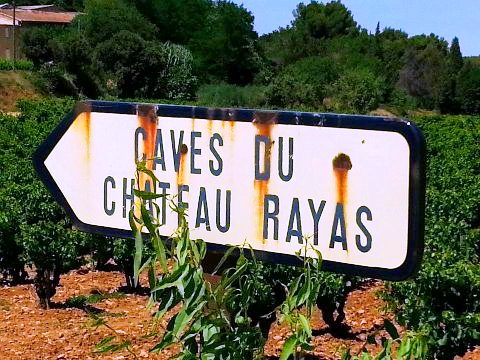 When to Drink Chateau Rayas, Anticipated Maturity, Decanting Time
Chateau Rayas can be enjoyed on the young side. However, the wine is much better with age. Still, due to its soft, pure, elegant, fresh style young vintages can be popped and poured, or decanted for 2 hours, give or take. This allows the wine to soften and open its perfume. Older vintages might need very little decanting, just enough to remove the sediment.
Chateau Rayas is usually better after 8-10 years of bottle age. Of course, that can vary slightly, depending on the vintage. In the best vintages, the wine should be consumed within 10-30 years after the vintage.
Serving Chateau Rayas with Wine, Food Pairing Tips
Rayas is best served at 15.5 degrees Celsius, 60 degrees Fahrenheit. The cool, almost cellar temperature gives the wine more freshness and lift.
Chateau Rayas is best served with all types of classic meat dishes, veal, pork, beef, lamb, duck, game, roast chicken, roasted, braised, stewed dishes, sausage, and cassoulet. Chateau Rayas is also good with Asian dishes, hearty fish courses like tuna, mushrooms pasta, eggplant, and tomatoes.
The white wine of Rayas is best served with a myriad of different seafood dishes, shellfish, crab, lobster, sushi, sashimi, chicken, pork, and veal, as well as Asian cuisine.