1961 Château Montrose St. Estèphe Bordeaux France Wine Tasting Note
21015 Views
The best example of this gem I have ever tasted delivered all of its spicy, red currants, green pepper, herbs, cedar, tobacco, and cigar wrapper with ease. More regal than elegant, full-bodied, and intense, with a cedar, currant and tobacco finish. Drink from 2023-2030.
1,408 Views
Tasted

Sep 27, 2023
One of the better examples I've had of this gem. The nose, with its Asian spiced, red berry, tobacco wrapper, cigar ash and herbed perfume gets the ball rolling. There is ample concentration, loads of sweet and tart, crisp red fruits and some spice on the backend. This is at peak, but if well-stored, it is worth seeking out.
2,691 Views
Tasted

Apr 6, 2022
Tobacco, cedar chest, fresh herbs, forest floor, barnyard and faded red cherry notes in the nose. The wine is soft, delicate, sweet, medium bodied and ends with an earthy, red berry and spice box finish. I've tasted better examples of this wine over the years. It's all about the provenance with wines this old.
2,709 Views
Tasted

Dec 9, 2014
1961 Chateau Montrose must have been a monster when it was bottled because it's still massive, concentrated and tannic. The nose is pure, mature Medoc wine, with its lead pencil, spice, cassis, earth and tobacco personality. The tannins are a bit rough around the edges, but the wine offers a lot of pleasure and old school Bordeaux style that is hard to find these days. I'm sure this has at least another 15-20 more years to go.
3,853 Views
Tasted

Oct 28, 2012
Light ruby in color with bricking, this elegant beauty offers the type of complex perfume you'd expect from a great Bordeaux with close to 50 years of bottle age. The palate enjoyed an intense cassis, cherry bath. The finish brought it all together. The wine did not improve with air and began losing fruit after 45 minutes
3,390 Views
Tasted

Sep 12, 2011
Brick in color, with spicy aromatics, truffle, cigar and dark berry aroma were the best part of the wine.The rustic, wine while good, did not promote much excitement. It lacked ample fruit and sweetness for the finish. Oh well, you know the old saying, after 46 years…. there's only great bottles and no great wines.
3,499 Views
Tasted

Jun 6, 2010
The color was a red, bricky tint with light edges. The wine had a luxurious texture that comes from mature wine. Spice, tobacco, earth and hints of black fruit on the nose. Slight rustic feel in mouth In the long finish.
3,465 Views
Tasted

Aug 16, 2007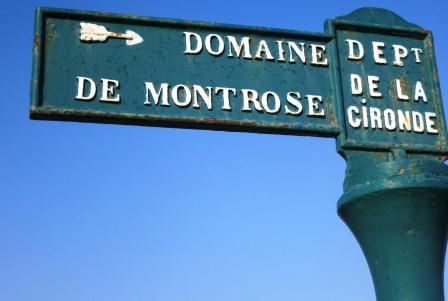 When to Drink Chateau Montrose, Anticipated Maturity, Decanting Time
Chateau Montrose is a wine that demands time in the cellar. Due to the large amount of tannins, concentration, and structure, the wine is always better with at least 10-20 years of bottle age. Of course, that can vary slightly, depending on the vintage.
Chateau Montrose offers its best drinking and should reach peak maturity between 15-50 or more years after the vintage. Young vintages should be decanted for at least 2-4 hours. This allows the wine to soften and open its perfume. Older vintages might need very little decanting, just enough to remove the sediment
Chateau Montrose Style and Character of the Wine
Chateau Montrose at its best is powerful, refined, masculine, elegant, and complex. The fruit has a richness that fills your mouth and coats your palate. But the wines are also firm and tannic.
The wine of Chateau Montrose can age and evolve for decades. In fact, purchasers should know, that in the best vintages, the wine requires decades to develop. Chateau Montrose is seldom a wine that is fun to taste in its youth. It's a very long, lived wine.
The 1921 Montrose tasted recently was still in top form! If you've ever wondered why Chateau Montrose is prized by Bordeaux lovers all over the world, 1989 Chateau Montrose is the wine to buy.
That being said, for a Montrose to age, the 2009 Chateau Montrose is off the charts, deserving its 100 Pt score and a place in your cellar, if you can afford it! Chateau Montrose has been one of the top producers in Bordeaux for decades. However, under the direction of Herve Berland, it looks like the best is yet to come.
Serving Chateau Montrose with Wine, Food, Pairing Tips
Chateau Montrose is best served at 15.5 degrees Celsius, 60 degrees Fahrenheit. The cool, almost cellar temperature gives the wine more freshness and lift.
Chateau Montrose is best served with all types of classic meat dishes, veal, pork, beef, lamb, duck, game, roast chicken, roasted, braised, and grilled dishes. Chateau Montrose is a perfect match with Asian dishes, hearty fish courses like tuna, mushrooms, and pasta as well as cheese.