If you're considering purchasing 2012 Bordeaux wine, this guide offers tips on the best wines and values from this mixed, classic vintage.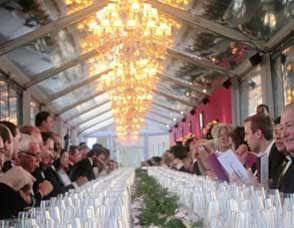 Post views, opinions, tasting notes, ask wine questions or just chat about wine and food with friends. A fun, easy going place to talk about any wine and food related topic or issue

This year was our latest start date ever to being the picking as we started September 23. But the latest finish for Domaine de Chevalier was last year with the 2012 vintage. We did not complete picking until October 5!
The juice for the white wines shows a very good level of acidity with freshness for the aromas. The wines are elegant too. So perhaps 2013 Smith Haut Lafitte Blanc will be similar to 2007 or 2011.
Stephen Carrier on 2013 Bordeaux… "I never compare one vintage to another, just like I would not compare my children!"
I think that the 2013 Bordeaux vintage, due to the weather conditions, will produce an exceptional vintage for white Bordeaux wine. The 2013 white Bordeaux wine should turn out better than what was produced in 2001
Manfred Krankl on Grenache "Grenache has a mouth-coating, all enveloping, long palate presence. The nose and the palate are in synch delivering a cascade of pleasure. Grenache doesn't just wink at you, it delivers the goods!"
The humble cheeseburger is the perfect and potential, quintessential, American, summer dish. They are easy to make and it's the perfect wine and food pairing for Cabernet Sauvignon too!
For me, planting Chardonnay in the Right Bank is a question of passion, pleasure and taking on new, challenges! The style of the wine will have the same levels of complexity you find in new world wines, with low acidity and a great freshness.