If you're considering purchasing 2012 Bordeaux wine, this guide offers tips on the best wines and values from this mixed, classic vintage.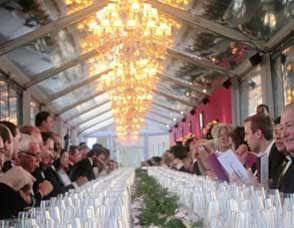 Post views, opinions, tasting notes, ask wine questions or just chat about wine and food with friends. A fun, easy going place to talk about any wine and food related topic or issue

Yields were low due to the problems Cabernet Sauvignon suffered from during the growing season coupled with the loss suffered from the hail storm.
The use of the gravity, coupled with the ability to quickly cool down the grapes, which retards oxidation, allowed the fruit to maintain maximum aromatic freshness.
By placing more of the fruit in Pontet Canet, consumers get a better idea of what each vintage really tastes like. Because every vintage tells a different story, we do not make a lot of our second wine.
For the 2011 vintage, a record setting amount of Cabernet Sauvignon was used in the blend at Chateau Pichon Lalande in Pauillac.
The estate continues its march towards biodynamic farming. At this point, 62 acres are farmed using biodynamic techniques. The eventual goal of Chateau Latour is to become completely biodynamic within a few years.
We employed optical sorting for the first time in 2011. I am undecided about employing the technology in future vintages yet. The new destemming technology had a much more important impact!
Buying Bordeaux wine comes to down price and quality. Every owner, director know prices need to come down. How far they will drop is the question. Most owners, directors feel their wines are priced fair. it is their neighbors that need to discount. For the wines to sell through to consumers as a future, the wines need to take a big step back in price. I'd like to see reductions from 2010 drop by 40% to 50% for many properties.