If you're considering purchasing 2012 Bordeaux wine, this guide offers tips on the best wines and values from this mixed, classic vintage.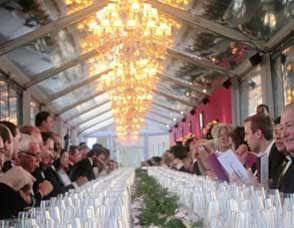 Post views, opinions, tasting notes, ask wine questions or just chat about wine and food with friends. A fun, easy going place to talk about any wine and food related topic or issue

Bordeaux to the French Riveria and back again makes a perfect weekend.
La Clotte St. Emilion, Home of the Troglodytes and belching beef!  Friday June 27 If you want the most out of your visits to any wine country, you really need to get to know the people living there and check out places and wines that are new to you. It is fun visiting the big, […]
  I'm on a Mission, or is that at La Mission Haut Brion?  What's wrong with liking missionary at La Mission Haut Brion?  Thursday June 26 As it was approaching noon, lunch was calling me name. Francois Mauss is my guest today for lunch at La Mission.  Francois is always fun. As he knows everyone, […]
The longest Bordeaux wine lunch, the name is Meatloaf and a Rauzan Segla Visit Wednesday June 25 Any lunch in Bordeaux is a great invitation. However, one of the most coveted invites is to spend the day having lunch at Leoville Las Cases with Jean-Hubert Delon. Please note, I chose my words carefully when I […]
Who's on First at a blind Bordeaux wine tasting at Pavie? Plus dinner with the Becot's Tuesday June 24 Pavie St. Emilion ranks at the top of the Bordeaux wine pyramid.  The wines being produced by Gerard Perse have been consistently stunning, vintage after vintage.  But, how do they compare to the First Growths in […]
I have a Bordeaux Wine Confession to make about Croix St. Georges and dinner at Angelus in my St. Emilion Visit Monday June 23 Located next to Le Pin and other prime real estate in Pomerol, since 2000 Croix St. Georges has been on fire! Close to 100% Merlot with a dollop of Cabernet Franc, […]
2007 Bordeaux wine pricing difficulties, the Libourne open air market and lunch with the folks from Grape Radio Sunday June 22 I had a blast at the Libourne open air market this morning. I love it! It is so French. Cheese, meat, fruit, fish, bread, everything you need for the kitchen. But being an American, […]