If you're considering purchasing 2012 Bordeaux wine, this guide offers tips on the best wines and values from this mixed, classic vintage.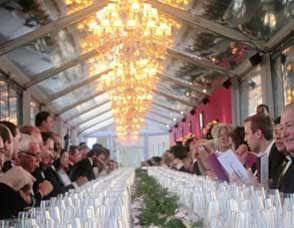 Post views, opinions, tasting notes, ask wine questions or just chat about wine and food with friends. A fun, easy going place to talk about any wine and food related topic or issue

To give you an idea on how late the 2012 Bordeaux harvest is running at Petrus, last year, for the 2011 Bordeaux vintage at Petrus they started picking their 2011 fruit September 12 and finished by September 22. Keep in mind, Petrus is often one of the earlier Pomerol estates to harvest.
Early reports from some producers say the seeds are getting there, the pulp is ripe, but the skins are not getting ripe. Clearly, this is going to be a vintage where intensive selection and sorting is mandatory for producers hoping to make the best wines.
The 2012 Bordeaux harvest is on the way to setting a record for the latest harvest on record for the red wines. But the harvest for the grapes used to produce dry, white Bordeaux wine is over. In fact, most of those grape are being vinified at this very moment.
Grenache wines offer flavors of kirsch, cherries, jammy strawberries, black raspberries, spice, black pepper, cherry griotte, plums and fresh herbs. The textures range from sensuously elegant and silky to a more rustic expression.
1982 Bordeaux wines have developed mythic status. All 1982 Bordeaux wine was not created equal. In the Medoc, clearly the best wines come from St. Julien and Pauillac as they offer great, rich, sensuous and elegant Bordeaux character.
Official results of the 2012 St. Emilion Classification with names of all chateau upgraded or demoted with an analysis of the 2012 St. Emilion classification.
The new official, 2012 St. Emilion reclassification is almost here. Generally speaking, more estates will be upgraded than demoted. This is our thoughts on what should, or could take place.