If you're considering purchasing 2012 Bordeaux wine, this guide offers tips on the best wines and values from this mixed, classic vintage.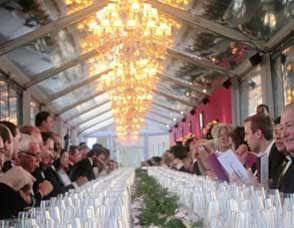 Post views, opinions, tasting notes, ask wine questions or just chat about wine and food with friends. A fun, easy going place to talk about any wine and food related topic or issue

2012 St. Julien is a mixed vintage. There are some fine, medium bodied, classically styled 2012 St Julien wines, along with others displaying dry tannins and over extraction.
When we say something is a good value in the wine business we're talking about wines that could be $3- $3,000 a bottle, due to the relativity of that value in comparison with wines of the same quality, ilk, style, demand and score.
At its best, 2012 Bordeaux wines are lighter in style, perhaps similar to 2001 or 1999, blended with 2002. In the Right Bank, where the wines were more successful overall, numerous chateaux compare the vintage with 1998. As matter of quality, I do not agree with that premise.
I have the perfect place here in Provence. It's close to Avignon and not far from Chateauneuf du Pape. The restaurant is located in their home. You can enjoy the pleasures of Provencal, gourmet cuisine with a great selection of Southern Rhone wine!
There is a lot to see at the Yquem starting with the famous wine cellar and its incredible array of old bottles, collecting dust and character. Vintages from the 1800's, when America was in the middle of the Civil War and Abraham Lincoln was president are there along with even older wines! It's an incredible site to see.