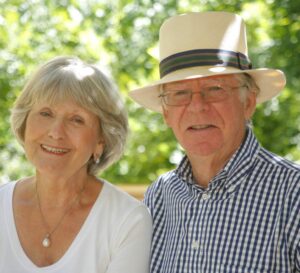 Peter Michael Winery,  California wine, Chardonnay, Pinot Noir, Cabernet Sauvignon wine producer profile, with a history of the property, plus information on their wine making techniques and their terroir, along with wine reviews and links.
Peter Michael was founded in 1982 with the purchase of 630 acres of volcanic
ridges
in the Knights Valley appellation. The following year, they began planting Cabernet Sauvignon,
Merlot
, Cabernet
franc
and Petit
Verdot
.  In 1987, they hired Helen Turley as their winemaker.  Their debut wine is still in production today, Mon Plaisir.
The family has continued to increase their holdings. In 1998 they obtained 400 acres in the
Sonoma
Coast. This was followed by another acquisition in 2009 of a 41-acre parcel overlooking the east side of
Napa
's Oakville appellation. These new holdings are planted to
Bordeaux
varietals.  
Helen Turley was not the only famous winemaker hired by Peter Michael. At various times, Mark
Aubert
, Vanessa Wong, Luc Morlet and Nicolas Morlet were employed by the estate. 
All wines are fermented using only indigenous yeast. Malolactic fermentation is only aided by native yeasts as well  For the white wines, the fruit is hand sorted at the whole cluster level before pressing. White wines are barrel fermented and aged on their lees.
For the red wines, the berries are sorted 3 three times, first by hand at the cluster level and twice are being destemmed. Alcoholic fermentation takes place in tanks before being transferred to barrels for malolactic fermentation. The wines are aged in French oak. The amount of new oak varies from vintage to vintage. 
The estate produces several different Chardonnay wines as well as a plethora of Pinot Noir and Cabernet Sauvignon based wines.  Of their vast Chardonnay portfolio, Point Rouge is their top wine.
Wine Tasting Notes
Displaying 17 vintages | 40487 Views Sorted by vintage
2010 Peter Michael Chardonnay Belle Côte

A pronounced nose with fresh lime, minerals, lemon grass, flowers and spice bring you to a full bodied, rich, sweet, ripe wine with body, balance and persistence this combines plush character with plush textures.

94

points - Tasted

Mar 1, 2012

2621 Views

2010 Peter Michael Pinot Noir Ma Danseuse

The second vintage for this Pinot Noir produced a large scaled, powerful, smoky, licorice, coffee and black cherry intensive wine. Rich and plush, but it does not offer the same level of complexities or finesse found in the other 2010 Peter Michael Pinot Noirs.

91

points - Tasted

Mar 1, 2012

1643 Views

2010 Peter Michael L'Esprit des Pavots

Smoke, coffee, licorice, blackberry and black cherries make up the nice perfume. But the tannins are a little drying and the oak is noticeable. Perhaps a few years of bottle will add more development to the wine.

89

points - Tasted

Mar 1, 2012

891 Views

2010 Peter Michael Pinot Noir Le Moulin Rouge

Deeply colored, with ripe, black plums, coffee and spcie box aromatics. Rich, big and spicy, the wine ends with a layer of sweet, peppery, ripe, black cherries.

92

points - Tasted

Mar 1, 2012

1344 Views

2010 Peter Michael Pinot Noir Le Caprice

Cherry cola, fennel, coffee, black cherry and spice open to a rich, intense, long, spicy, ripe, red and black fruit filled finish.

93

points - Tasted

Mar 1, 2012

1643 Views

2010 Peter Michael Chardonnay La Carrière

Cloudy, straw colored, with grapefruit, lemon and lime notes in the perfume, this fleshy, fresh, Chardonnay ends with plush, citrus, minermal and lychee nut notes.

92

points - Tasted

Mar 1, 2012

1849 Views

2010 Peter Michael Chardonnay Mon Plaisir

Complicated notes of citrus oil, spice box, stone, floral and lemon zest lead to a rich, concentrated wine with a fleshy, nut and fresh, citrus finish.

93

points - Tasted

Mar 1, 2012

1280 Views

2010 Peter Michael Chardonnay Ma Belle-Fille

Powerful scents of minerals, vanilla, lemon, lime and smoke get you interested to know more about the wine. Plush, silky and concentrated. The flavors build in intensity.

94

points - Tasted

Mar 1, 2012

2172 Views

2010 Peter Michael Les Pavots

From the best terroir in the Knights Valley Appellation, this is usually produced from a typical Left Bank, Bordeaux Cabernet Sauvignon dominated blend that also includes Cabernet Franc, Merlot and a tiny bit of Petit Verdot. The attention seeking perfume is packed with blackberries, truffle, smoke, licorice and a hint of blueberry. Full bodied, rich, silky and mouth filling, this delicious Cabernet Sauvignon should age well for at least 2 decades. It should be better after a few years of bottle age which will allow the tannins to soften.

94

points - Tasted

Mar 3, 2012

2922 Views

2009 Peter Michael Chardonnay Mon Plaisir

Honey, smoke, citrus and stone open to a medium/full bodied wine that ends with a fresh, floral, citrus.

93

points - Tasted

Mar 1, 2011

2781 Views

2009 Peter Michael Chardonnay La Carrière

With its mineral, citrus, earth and grapefruit scented perfume, this rich, oily, powerful wine ends with a long, concentrated, honeyed, citrus and tropical flavored finish.

94

points - Tasted

Mar 1, 2011

4553 Views

2009 Peter Michael Chardonnay Ma Belle-Fille

This wine opens with tropical fruit aromas, citrus and stone. Full bodied, intense, and stuffed with gobs of ripe fruit, the wine ends with a long, juicy, sweet lemon, lime filled finish.

93

points - Tasted

Mar 1, 2011

4208 Views

2008 Peter Michael Les Pavots

Smoke, coffee, cassis, spice box and tobacco scents are found with a little coaxing. Soft, polished, elegant textures, round tannins and a big mouthful of sweet, chocolate black cherry flavors are the hallmarks of this wine.

94

points - Tasted

Mar 1, 2011

6767 Views

2002 Peter Michael Les Pavots

This extremely concentrated, opulent wine offered a perfume of sweet chocolate, ripe dark fruit, black cherry and a hint of licorice. Full bodied, richly textured and intense, this is already showing well.

96

points - Tasted

Apr 15, 2006

742 Views

2000 Peter Michael Chardonnay Cuvée Indigene

Deep yellow in color, the wine could pass for a 20 year old Chardonnay. With scents of lemon lime, vanilla and nut oil, your palate experiences rich textures, ending in a spicy, citrus rind finish with a hint of bitter at the end. This is more than fully mature and is already dropping its fruit. I'd drink this sooner than later.

90

points - Tasted

Dec 1, 2011

830 Views

1997 Peter Michael Les Pavots

Drinking perfectly today, there is ample fresh, blackberry, tobacco, earth and black plum flavors that mesh just right with the soft textures and flesh found in a mature California Cabernet Sauvignon.

94

points - Tasted

May 7, 2012

1661 Views

Fully mature, from a Left Bank Bordeaux blend of 79% Cabernet Sauvignon, 12% Merlot the rest made from 9% Cabernet Franc, tobacco, smoke, cassis, earth and forest aromas open to a polished California wine that is clearly in prime time drinking today. This is not quite as rich as I remember it. I'd opt for drinking it over the next 3-5 years.

93

points - Tasted

Mar 15, 2012

1850 Views

1996 Peter Michael Chardonnay Cuvée Indigene

The nose smelled of lemon, flowers, orange rind and honey. Full bodied with a waxy fruit filled finish.

92

points - Tasted

Jul 5, 2004

730 Views