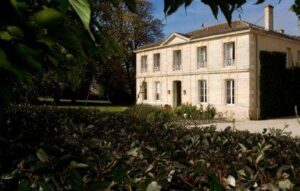 Chateau les Ormes de Pez, St. Estephe Bordeaux wine producer profile, with wine tasting notes, wine ratings, a history of the property, information on wine making and terroir, along with wine tasting reviews. If you want to read about other Bordeaux wine producers: Links to all Bordeaux Wine Producer Profiles
Chateau Les Ormes de Pez took the main part of its name from the local village of Pez, where the property is located.  The first part of the name when translated from French to English means Elms.  This Bordeaux wine chateau belongs to the Cazes family who also own Chateau Lynch Bages, which is located in Pauillac. Chateau Ormes de Pez, like most Bordeaux vineyards has a long history with numerous owners. Some of the previous well-known owners who possessed the Medoc estate prior to the Cazes family include Marcel Alibert who also owned Chateau Belgrave in the Haut Medoc appellation. In 1927, Ormes de Pez was purchased by Jean Charles Cazes.
Ormes de Pez was already known to the Cazes family because the sister of Jean Charles had worked at the estate. Today, Ormes de Pez remains in the hands of the Cazes family are well known from their more famous Pauillac estate, Chateau Lynch Bages. Chateau Les Ormes de Pez enjoyed a renovation of its wine making facilities in 1993.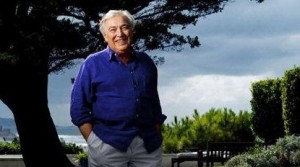 The 30 hectare, St. Estephe vineyards of Chateau Les Ormes de Pez are planted to 70% Cabernet Sauvignon, 20% Merlot and 10% Cabernet Franc on gravel and sandy soils. On average, the vines are kept at 30 years of age. The vineyard is planted to a vine density of 9,000 vines per hectare. There is a minor portion of Petit Verdot in the vineyards as well. While many estates in St. Estephe plant a lot of Merlot in their vineyards to soften the naturally, powerful and often masculine, tannic, styled wines of the appellation, that is not the case with Chateau Les Ormes de Pez. In fact, with 70% of their vines dedicated to Cabernet Sauvignon, Chateau Les Ormes de Pez maintains one of the highest proportions of Cabernet Sauvignon planted in St. Estephe. This is what gives this Left Bank wine part of its unique character. Chateau Les Ormes de Pez is vinified in temperature controlled, stainless steel vats. Malolactic fermentation takes place in vat. The wine of Les Ormes de Pez is aged in an average of 50% new, French oak barrels for close to 15 months.
Chateau Les Ormes de Pez is made by the same team that produces Chateau Lynch Bages. On average, close to 18,000 cases are produced every year.
Wine Tasting Notes
Displaying 6 vintages | 52160 Views Sorted by vintage
2012 Château Les Ormes de Pez

With 46% Cabernet Sauvignon, 44% Merlot, 8% Caberent Franc and 2% Petit Verdot in the blend, the wine will be aged in 45% new French oak. With cedar wood, black cherry and herbs, this medium-bodied wine has a four-square style and ends with a simple cassis finish. 85-88 Pts

87

points - Tasted

Apr 23, 2013

519 Views

2011 Château Les Ormes de Pez

From the same technical team as Chateau Lynch Bages in Pauillac, blending 50% Cabernet Sauvignon, 41% Merlot, 7% Cabernet Franc ad 2% Petit Verdot. The wine will be aged in 45% new oak. 45 hectoliters per hectare, down about 5% from 2010. Earth, licorice, blackberry, oak and mineral essences. Medium/full-bodied and fresh with black raspberry and bitter chocolate notes in the finish. 88-89 Pts

89

points - Tasted

Apr 8, 2012

1339 Views

2010 Château Les Ormes de Pez

With a nice dark ruby color, wet earth, blackberry and wood scents lead to ripe, juicy, black and red berries, spice and cassis. As it continues to develop, clearly, this is one of the top vintages of Les Ormes de Pez.

91

points - Tasted

May 8, 2013

881 Views

With lively fruit, fresh blackberry and plum, earth and spice notes, this zippy wine made from a blend of 57% Cabernet Sauvignon, 34% Merlot, 7% Cabernet Franc and 2% Petit Verdot, the wine offers a lot of fruit, flavor and freshness for the money.

90

points - Tasted

Feb 6, 2013

2418 Views

Aromas of slate, dark berries, jam and green peppercorn lead to a full bodied, big, juicy mouthful of fresh cassis and blackberries. 91-92 Pts

91

points - Tasted

Jul 16, 2011

4511 Views

Les Ormes de Pez - From the seam technical team as Chateau Lynch Bages in Pauillac, blending 57% Cabernet Sauvignon, 34% Merlot, 7% Cabernet Franc and 2% Petit Verdot produced a deeply colored wine with scents of stone, cassis and coffee bean. With round tannins and a soft entry, the wine finishes with sweet cassis and black cherry flavors, supple textures and freshness. 90-92 Pts

91

points - Tasted

Apr 19, 2011

4545 Views

2009 Château Les Ormes de Pez

From an assemblage of 54% Cabernet Sauvignon, 37% Merlot, 7% Cabernet Franc and 2% Petit Verdot this tannic, sturdy wine offers blackberry, cherry and earthy aromas. There is a slight drying sensation in the strong, tannic finish. 89 Pts

90

points - Tasted

Jan 26, 2012

5806 Views

Black pepper, crème de cases, stone and earthy scents open to a round textured, fresh, ripe wine that's filled with sweet, ripe, bright, juicy, ripe black and red berries. From the same technical team that produces Chateau Lynch Bages, this is a winner in 2009!

92

points - Tasted

Jul 19, 2011

6323 Views

2009 Ormes de Pez opens with floral and sweet berry aromas. Full bodied and lush, the wine ends with sweet berry flavors. 91/93 Pts

92

points - Tasted

Jun 26, 2010

7149 Views

2008 Château Les Ormes de Pez

Medium bodied with rustic tannins and scents of cassis and earth, based on this bottle, the wine is not drinking well at this point. I'd give it time before popping another bottle.

88

points - Tasted

Oct 3, 2011

5245 Views

With a perfume filled with blackberry, boysenberry earth and forest floor aromas, this beefy, fresh wine will deliver a lot of bang for the buck.

90

points - Tasted

Jan 28, 2011

5420 Views

2005 Château Les Ormes de Pez

Hard, tannic and a bit angular in style, there is cassis, earth and spice to be found, but the wine lacks softenss and charm. I am not sure time will make that much difference.

87

points - Tasted

Aug 7, 2012

3354 Views

Spicy red and black plums with assorted red fruit aromas open to a medium/full bodied, tannic, bright wine that will drink well young. Give it 2-3 more years and drink it over the following decade.

89

points - Tasted

Nov 6, 2011

4650 Views