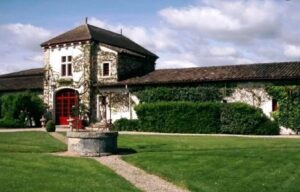 Chateau Smith Haut Lafitte, Pessac Leognan, Bordeaux wine producer profile, with wine tasting notes, wine ratings, a history of the property, information on wine making and terroir, along with wine tasting reviews. If you want to read about other important, Bordeaux Chateaux: Links to all Bordeaux Wine Producer Profiles
Chateau Smith Haut Lafitte has a long history in Bordeaux that dates back over 800 year! The estate started out life as part of the Du Boscq holdings in the Graves region. It was Du Boscq who planted vines in 1365 on a gravelly plateau called Lafitte. Which is where the first part of the famous chateau took its name from. Jumping ahead a few hundred years, George Smith bought the Pessac Leognan Bordeaux wine estate in 1720. Smith added his name to the property which we now know of as Chateau Smith Haut Lafitte.
Today, Chateau Smith Haut Lafitte is owned and managed by Daniel and Florence Cathiard. The Cathiard's purchased the Bordeaux wine estate in 1990. They bought the estate from a well known Bordeaux negociant and importer to America, Louis Eschenauer. According to Daniel Cathiard, there were numerous estates in Bordeaux for sale at the time. But a big part of the reason they purchased Chateau Smith Haut Lafitte had to do with the fact that Smith Haut Lafitte is one of the few Bordeaux wine estates producing both red and white wines. The Cathiard's are both champion skiers who competed in the Olympics. They made their original fortune by creating a large chain of sporting goods stores.
The property features a world class spa, Les Sources de Caudalie. They specialize in Vinotherapie, which uses grape extracts in many of their products and treatmeants. www.caudalie.com
Prior to the arrival of the Cathiard family, the Bordeaux estate of Chateau Smith Haut Lafitte was not known for producing high quality wine. It took a decade, but starting in 2000, the wines started to show a lot of improvement with further jumps in quality in 2005, 2008 and again in 2009, and in my eyes, once again 2010!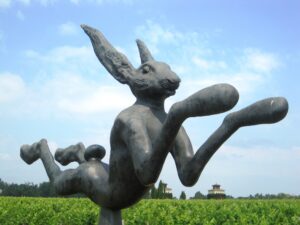 One of the first changes the Cathiard's did once they took over Smith Haut Lafitte was to stop the practice of mechanical harvesting. In its place, they started handpicking their fruit at harvest. To avoid oxidization, the freshly picked grapes are placed in small 20-25 kg trays. Specially designed ergonomic hods hold these trays until they are brought to the trailer.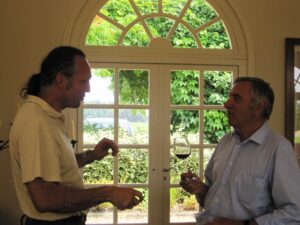 The unique system of ergonomic hods developed by Daniel Cathiard is based on a design used by sherpas in the Himalayas. These unique hods allow the fruit to avoid breaking their skins before they arrive at the reception center for vinification. Sorting is a major part of the work that takes place at Smith Haut Lafitte. During picking, an initial sorting takes place. A second manual sorting is done after destemming on a sorting table. This removes the vast majority of vegetable or unwanted material that was not caught in the previous sorting. Smith Haut Lafitte also goes one step further and uses optical sorting technology. These multiple levels of sorting seriously reduce the effective yields, making sure the wine is made from their best grapes.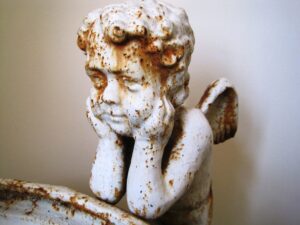 At Chateau Smith Haut Lafitte, they strive to stay on top of the latest technology available for Bordeaux wine makers. With the 2009 harvest, they were one of the first properties embracing the use of Oenoview satelitte imagery system to assist in finding the perfect moment to begin harvesting their Pessac Leognan vineyards. They also make use of the latest optical sorting technology. These efforts coupled with an outstanding vintage, allowed the chateau to produce their finest wine to date in 2009.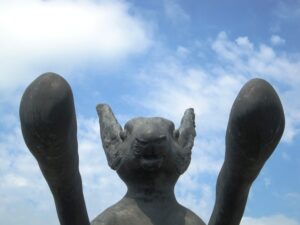 The 67 hectare Bordeau wine vineyard of Smith Haut Lafitte is allocated to 56 hectares of vines for making red Bordeaux wine and 11 hectares for producing white Bordeaux wine. The terroir consists of deep gravel soils with the top surface covered in smaller pebbles. The vineyard is planted to 55% Cabernet Sauvignon, 34% Merlot, 10% Cabernet Franc and 1% Petit Verdot for the red wine. The average age of the vines is close to 30 years of age. They have old vines which are close to 65 years of age. The vines are planted to a vine density of 9,000 vines per hectare.
For the white wine of Smith Haut Lafitte, the property is planted to 90% Sauvignon Blanc, 5% Sauvignon Gris and 5% Semillon. On average, the vines are 38 years of age. For the white wines, they have old vines that are 60 years of age. The vine density ranges from 7,500 vines per hectare to 10,000 vines per hectare.
For the vinification of the red wine for Smith Haut Lafitte, after pre fermentation cold maceration, whole berry fermentation takes place in 30 large, temperature controlled, oak vats that range in size from 60 hectoliters up to 120 hectoliters. Malolactic fermentation takes place in a combination of oak barrels and vat. All wine is moved by gravity in the cellars of Smith Haut Lafitte. The wine ages on its lees for the first few months of aging. The red Bordeaux wine of Smith Haut Lafitte is aged in an average of 60% to 70% new, French oak barrels for between 16 to 18 months. All the oak barrels are made at Smith Haut Lafitte, as they have their own cooperage.
The white wine of Smith Haut Lafitte is fermented in barrel and they are aged in 50% new French oak barrels for close to 12 months. On average 10,000 cases of Smith Haut Lafitte red wine are produced each vintage. For the white wine, production is closer to 2,500 cases.
They make two second wines. The blends are what differentiates the wines. Les Hauts de Smith is produced from an average blend of 55% Merlot and 45% Cabernet Sauvignon. Le Petit Haut Lafitte is made from an average blend of 55% Cabernet Sauvignon and 45% Merlot. Le Petit Haut Lafitte is made for export. The Cathiard family also owns Chateau Cantelys, which is located close to Smith Haut Lafitte in Pessac Leognan.
In July 2011, Chateau Smith Haut Lafitte purchased a majority of the vineyard property belonging to the neighboring estate, Chateau Le Thil. Out of the 42.5 acres of vines, 28.7 acres, the chateau and 20 acres of parkland went to Smith Haut Lafitte. Much of that land is located next to Smith Haut Lafitte and was actually part of the original estate that was owned by Lodi Duffour Dubergier. In essence, this reunited the original vineyards. Le Thil belonged to his nephew, from whom the de Laitre family is descended. The remaining vineyard land was sold to Les Carmes Haut Brion.
Wine Tasting Notes
Displaying 19 vintages | 114366 Views Sorted by vintage
2012 Château Smith Haut Lafitte

From 55% Cabernet Sauvignon, 40% Merlot, 4% Cabernet Franc and 1% Petit Verdot, the wine reached 13.6% alcohol with a pH of 3.7 and will be aged in 60% new French oak for between 16 to 18 months. Deep in color with a smoky nose complicated by licorice, coffee, dark cherry and earthy aromas, the wine is fat, lush and dense. Supple tannins and fresh, round dark fruits create a long, rich, opulent finish. The Grand Vin represents about 50% of the harvest. 93-96 Pts

94

points - Tasted

Apr 25, 2013

695 Views

2012 Château Smith Haut Lafitte Le Petit

The second wine of Smith Haut Lafitte is produced for export and interestingly, it's the opposite of Les Hauts de Smith, as it's dominated by Cabernet Sauvignon, with the rest of the blend made from 45% Merlot. Coffee bean, licorice and black cherry notes open to a tannic, dark cherry-filled wine, which will need a few years before it is ready to drink. 87-89 Pts

88

points - Tasted

Apr 25, 2013

394 Views

2012 Château Smith Haut Lafitte Blanc

Blending 90% Sauvignon with equal parts Semillon and Sauvignon Gris, the wine will be aged in 50% new French oak. Grapefruit, lime, lemon, vanilla, guava and banana scents require little effort to find. Rich, fleshy and concentrated with balancing acidity and freshness, the long and fresh citrus finish refreshes and expands. 93-95 Pts

94

points - Tasted

Apr 25, 2013

464 Views

2011 Château Smith Haut Lafitte

From an assemblage of 55% Cabernet Sauvignon, 36% Merlot, 8% Cabernet Franc and a drop of Petit Verdot, the wine will be aged in 60% new oak. This is a deep, dark-colored Pessac Leognan with a perfume offering licorice, coffee, earth and jammy black raspberry. Rich, full-bodied, plush and intense, the wine ends with a fresh, long, floral and sweet finish with spice, espresso and black cherry. 92-94 Pts

93

points - Tasted

Apr 25, 2012

1794 Views

2011 Château Smith Haut Lafitte Blanc

Blending 90% Sauvignon Blanc with equal parts Semillon and Sauvignon Gris, the wine will be aged in 50% new oak. Fresh-squeezed lemon, honeysuckle and grapefruit in the nose, which opens to a fleshy, mineral-driven, lively, concentrated and fresh citrus oil finish tinged with vanilla. 94-96 Pts

95

points - Tasted

Apr 25, 2012

1532 Views

2010 Château Smith Haut Lafitte

What a nose! Smoky blackberries, exotic spices, blueberries, licorice, jam, tobacco, olive tapenade and forest scents are impossible to avoid. The wine is incredibly concentrated, balanced, polished, sensuous and sexy. This blend of 64% Cabernet Sauvignon, 30% Merlot, 5% Cabernet Franc and 1% Petit Verdot should age and improve for decades.

98

points - Tasted

Feb 15, 2013

2607 Views

Smith Haut Lafitte 64% Cabernet Sauvignon, 30% Merlot and 5% Cabernet Franc and a dollop of Petit Verdot formed the assemblage. Deeply colored and filled with smoke, cassis, jam and licorice coated dark berry aromas, this rich, juicy, concentrated wine ends with a long opulent, fat, sweet, jammy black fruit and vanilla finish. 94-95 Pts

95

points - Tasted

Apr 21, 2011

4350 Views

2010 Château Smith Haut Lafitte Blanc

Intense, attention seeking notes of lemon, lime, flowers and stone open to a wine with depth, richness and concentration. The wine is long, fresh, plush and polished with plush textures and a mélange of citrus and mineral sensations. There is a purity to the sweet fruits that remain on your palate for close to 40 seconds.

97

points - Tasted

Apr 1, 2013

1090 Views

2009 Château Smith Haut Lafitte Blanc

Opening with strong sensations of pineapple, green apple, melon and stone, this assemblage of 90% Sauvignon Blanc, 5% Semillon and 5% Sauvignon Gris creates a concentrated, opulent, rich, fresh, long, ripe, citrus and vanilla tinged finish.

94

points - Tasted

Jan 27, 2012

2634 Views

2009 Château Smith Haut Lafitte

This is a property on a roll. Using slightly less oak has allowed more freshness and purity to shine through. Licorice, chocolate, juicy black plum liqueur and espresso scents create the perfume. There is a beautiful sensation of pure, rich fruit, freshness and sensuous textures. It's a step up from every previous vintage produced by the Cathiard's and Fabien Teitgen. As hard as it is to believe, their 2010 could end up a better wine!

96

points - Tasted

Jan 30, 2012

10532 Views

2009 Smith Haut Lafitte is dark ruby. Its nose is of truffle, earth, spice, smoke, coffee, berry and caramel. Full bodied and filled with ripe, fleshy, opulently textured fruit. If all the oak fully integrates (and I suspect it will), this will be a very strong wine. The fleshy finish has elements of chocolate, coffee, dark berries, and pit fruits. 94/96 Pts

95

points - Tasted

Aug 26, 2010

12296 Views

2008 Château Smith Haut Lafitte

Deeply colored, the wine offers powerful scents of licorice, smoke, spice, fresh blackberry jam and earth. Rich, ripe, round and delicious, this blend of 60% Cabernet Sauvignon, 33% Merlot and 7% Cabernet Franc needs only a few more wines before it starts to strut its stuff. It should drink well young.

93

points - Tasted

Oct 4, 2011

7419 Views

Smoke, flowers, BBQ, cassis, blackberry, oak and vanilla scents are found in the perfume. The wine offers supple textures and a dark berry, cherry and coffee flavored finish.

91

points - Tasted

Jan 28, 2011

7969 Views

08 Château Smith-Haut Lafitte shows pungent aromatics of oak, blackberry, tar, and spice. In the mouth, the wine is plush and fat, finishing with a blast of ripe black and red fruits. 92-95 Pts

93

points - Tasted

Aug 31, 2009

4134 Views

2007 Château Smith Haut Lafitte Blanc

Fresh scents of citrus oil, lemon wax, grapefruit, lime and white peach. Rich, full bodied and mouth filling, this voluptuous, ripe, white Bordeaux wine ends with a vibrant, spicy, citrus filled finish.

94

points - Tasted

Oct 7, 2011

2969 Views

2006 Château Smith Haut Lafitte Blanc

This wine opens with a lychee, sweet candied nose is very concentrated and filled with ripe fruit. This thick, Bordeaux Blanc ends with an intriguing lemon, lime note that lasts over :30.

93

points - Tasted

Jun 15, 2008

2880 Views

2006 Château Smith Haut Lafitte

Smoke, blackberry liqueur, black cherries, tobacco, vanilla and earthy scents mix well with the lush, round, soft textures and the deep, licorice, vanilla and sweet, dark plum filled, stylish finish.

92

points - Tasted

Oct 2, 2011

8120 Views

2005 Château Smith Haut Lafitte

Smoke, coffee, licorice and spicy, blackberry jam notes open this concentrated wine. The wine is rich with lush, ripe, berries, but the oak remains noticeable. There is a touch of dryness in the dark berry and vanilla finish. Hopefully, the oak will dissipate with more bottle age. If the oak becomes better integrated, the wine will deserve a much higher score.

92

points - Tasted

Feb 5, 2012

8451 Views

This kicks into high gear with its spicy cassis, chocolate, espresso, vanilla bean, smoke and blackberry scented nose. This full bodied, fat, rich, supple, concentrated wine offers offers a long flashy, dark berry filled finish.

94

points - Tasted

Jun 15, 2009

12432 Views

Dense, thick, rich with a strong palate note of intense, black cherry. Very ripe. While this can be enjoyed young, 10 years will really bring it together. Better than the 2000.

93

points - Tasted

Jan 20, 2008

3128 Views

2004 Château Smith Haut Lafitte

Very supple, lots of energy and ample ripeness that ends with with a chocolate covered, ripe, black raspberry finish.

90

points - Tasted

Jun 15, 2008

1521 Views

2003 Château Smith Haut Lafitte

Smoke, licorice, black cherry, tobacco, earth, coffee and herb notes create the perfume. Close to mature, the round, soft textured wine ends with blackberries, cherry and fresh herbs.

90

points - Tasted

Nov 24, 2012

2833 Views

2001 Château Smith Haut Lafitte

Open, accessible and already delivering its ample charms, lots of smoke, tobacco, coffee, blackberry, earth, vanilla and black raspberry flavors mesh perfectly with the wine's soft, supple textures. This blend of 53% Cabernet Sauvignon, 34% Merlot and 13% Cabernet Franc should age and improve for at least another 10-15 years.

92

points - Tasted

Aug 11, 2012

2909 Views

2000 Château Smith Haut Lafitte

Oak, smoke, coffee, blackberry and earthy scents, full bodied, soft, round tannins and a plum filled are found in this Pessac Leognan. The wine is slightly marred by too much oak. The level of quality found in the wines being made today at Smith Haut Lafitte is at a much higher level.

91

points - Tasted

May 9, 2012

4067 Views

This kicks off with jammy, black fruit, oak and licorice notes. The wine is polished, round and clean, ending with soft, sweet black fruit flavors.

91

points - Tasted

Mar 5, 2010

6126 Views

1934 Château Smith Haut Lafitte

This special, older bottle offered cherry pipe tobacco, tar, smoked herbs, truffles and fresh forest floor aromatics. Medium boded, but elegant and balanced, this charming older wine finished with a short, cherry tinged ending. This bottle was sold to me as a 1926. But to say not much was of the label remained is being charitable. When the bottle was opened, the cork showed the wine to be from 1934. But as you can see from my notes, the bottle was sound. And even better, 1934 is my dad's birth year! This is one of those mistakes that turned out much better than anticipated.

85

points - Tasted

Jul 29, 2010

1020 Views