2009 Bordeaux Wine In Bottle Tasting Notes, Ratings, Reviews
,
Feature Articles
— By
Jeff Leve
on February 6, 2012 at 7:05 am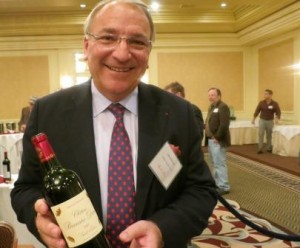 2009 St. Julien Bordeaux wines show a strong level of consistency.  2009 St. Julien provides opulence, power, freshness and ripe tannins are on display in abundance. At their best, 2009 St. Julien wines offer purity, freshness, silky tannins and the ability to age.
2009 Beychevelle – Earth, smoke, blackberry and cassis aromas lead to a full bodied wine that is slightly firm in its personality. 91 Pts
2009 Branaire Ducru – Blackberry, blueberry, licorice, caramel, smoke, spice and mocha. With soft, round, fleshy textures and ripe, silky tannins, the feels great on your palate. The best Branaire Ducru yet. But it might be surpassed by the 2010. We'll have to wait and see. Regardless, it's going to be fun to compare the two vintages over the next few decades. Branaire Ducru remains the best buy in 2009 St. Julien for its combination of price and quality. 94 Pts
2009 Gloria – Medium.full bodied with fresh blackberry, chocolate and cherry scents, this supple textured, ripe, sweet wine will compete with many classified growths in a blind tasting. At just under $40, this is a Bordeaux wine worth buying. 92 Pts
2009 Gruaud Larose – Cedar wood, cassis, earth and mineral notes create the perfume This blend of 68% Cabernet Sauvignon and 32% Merlot is powerful, concentrated and tannic. Produced in a more traditional Bordeaux style, the wine lacks the opulent nature of the vintage and will require more time than many wines from the same vintage to develop. 93 Pts
2009 Lagrange – Smoke, black pepper, ripe black cherry, earth and plum notes create the aromatics. From a blend of 73% Cabernet Sauvignon and 27% Merlot, this fresh, medium, earthy, crunchy, cassis filled, tannic wine is beefy in style. It will take time for the tannic wine to develop. This is more classic in style than many 2009 Bordeaux wines. 91 Pts
2009 Langoa Barton – From an assemblage of 54% Cabernet Sauvignon, 34% Merlot and 12% Cabernet Franc. this tannic, fresh, bright, cassis filled, classic Bordeaux wine needs time to develop. 90 Pts
2009 – Leoville Barton – Blending 77% Cabernet Sauvignon, 22.5% Merlot and a pinch of Cabernet Franc, this powerful, full bodied, concentrated fresh wine is packed with cedar wood, oak, cassis, minerals and fresh, juicy blackberries. Tannic and refined, buyers will need to forget about this wine for two decades before it's ready to drink. 93 Pts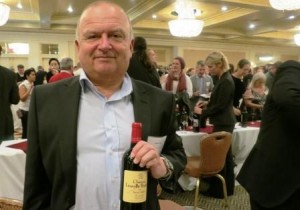 2009 Leoville Poyferre – Talk about stealing the show… Leoville Poyferre continues its amazing series of great wines with the sublime 2009! The perfume is packed and stacked with attention seeking coffee, blackberry, blueberry, truffle and earthy aromatics. On the palate, the wine is pure silk, velvet and power. Produced from a blend of 60% Cabernet Sauvignon, 29% Merlot, 6% Petit Verdot and 5% Cabernet Franc, there is an intensity matched with elegance and harmony to the wine. With high levels of ripe, opulent tannins and layers of plush, fresh berries in the long, finish, this is a Bordeaux wine worth the effort to taste and lay down. 97 Pts
2009 St. Pierre – Flashy, fleshy, rich, round and concentrated, this spicy, licorice, cassis, chocolate, coffee and blackberry jam filled wine is a pleasure to taste. 93 Pts
2009 Talbot – Blending 65% Cabernet Sauvignon, 31% Merlot and 4% Petit Verdot, thanks to the help of consultant, Stephane Derenoncourt, the wine offers polished, round textures and a perfume loaded with coffee, ripe, juicy, dark berries, licorice and black cherry jam. 90 Pts